CU Rock Stars debut at Community CU Conference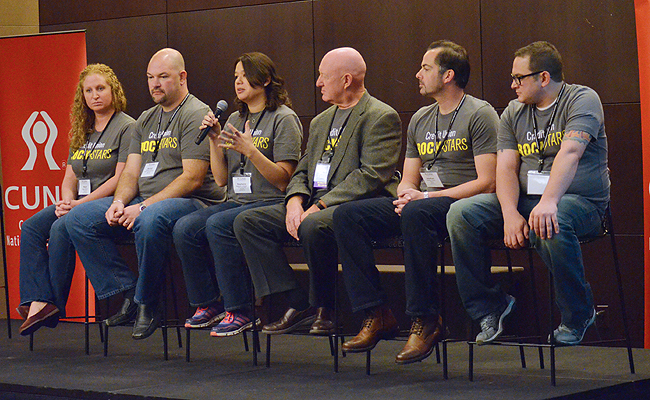 Innovators explain how they turn their passion and ideas into action.
Attendees at CUNA's Community Credit Union & Growth Conference were treated to a performance by six of the 46 Credit Union Rock Stars recently profiled in Credit Union Magazine.
A credit union rock star is someone who demonstrates outstanding innovation and creativity in his or her chosen field, and by doing so has made the credit union movement a better, more interesting place.
The six Credit Union Rock Stars explained how they turn their passion and ideas into action to serve their members and their communities.
Rich Jones, senior vice president of sales, marketing and business development for $1.3 billion asset Eli Lilly Federal Credit Union in Indianapolis, says credit unions "are under a flow of major disruption," citing Apple Pay as one example. "We have to pay real attention."
He encouraged attendees to educate consumers about the difference between credit unions and other financial institutions. "Consumers don't understand our model and our value proposition."
Because credit unions don't have the "scale or clout" of the big banks, they're "just another community bank" to many consumers.
continue reading »