CUES Honors Six in Palm Desert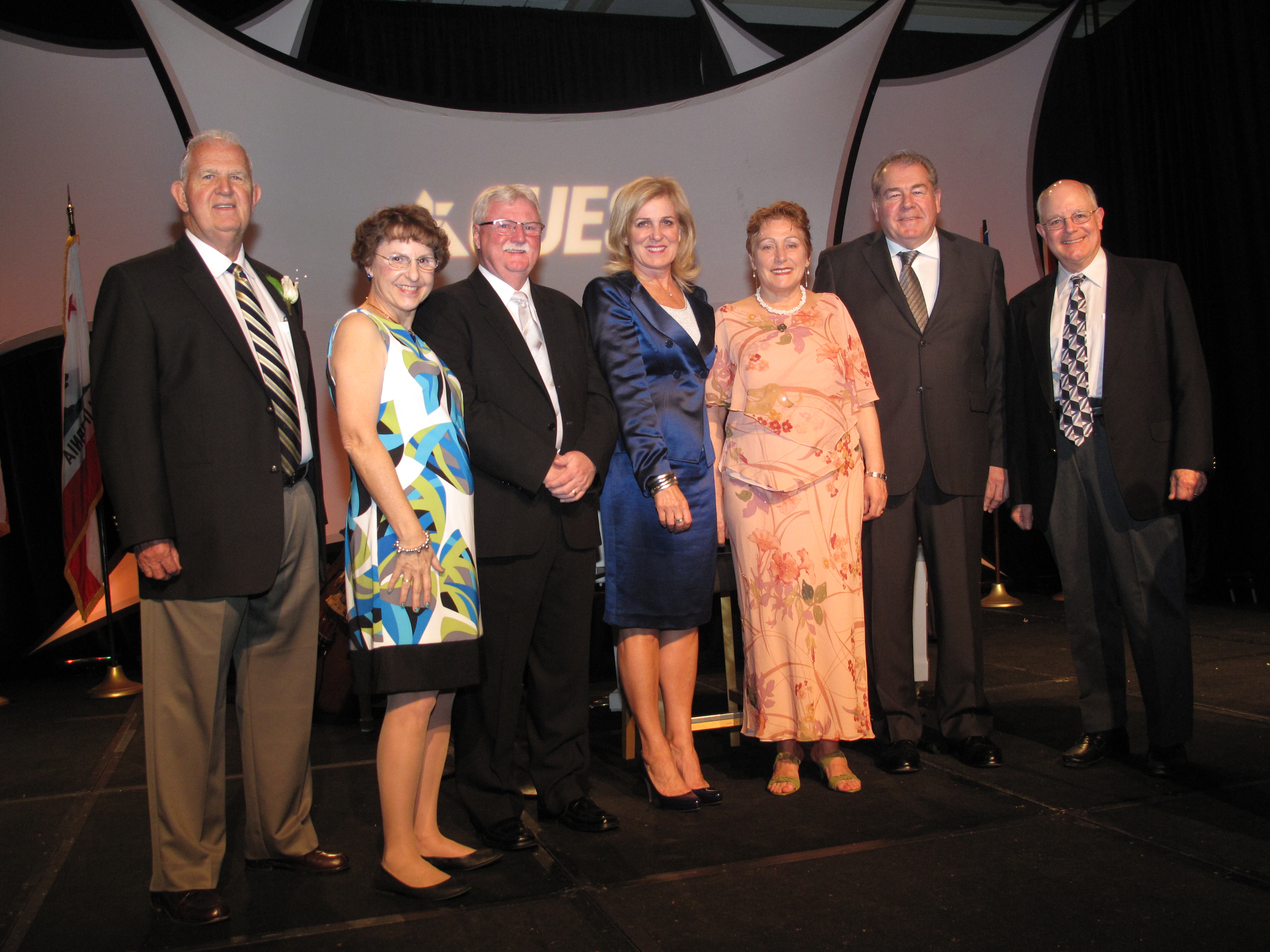 Presents CUES Director of the Year, inducts five into CUES Volunteer Hall of Fame
At a ceremony Sunday evening in Palm Desert, Calif., CUES presented Martin D. Gillis, CCD,chairman of Windsor Family Credit Union, Windsor, Ontario, as the 2012 CUES Director of the Year. He was honored during an awards celebration at CUES' Directors Conference.
Gillis has over 36 years of experience in the credit union industry. Among his many contributions to Windsor Family CU, Gillis led total asset growth from $40 million in 1986 to over $900 million as of May 2012. A long-time proponent for board governance, Gillis was instrumental in ensuring a board education plan and evaluation process were implemented at the CU. He was also active in the process of restructuring the size of Windsor Family CU's board, and the redevelopment of the board nomination process.
The CUES Director of the Year award recognizes a board member for excellence in credit union volunteerism based on achievements at the credit union; contributions to other credit unions, credit union organizations and the community; and professional development and education.
Accepting the award, Gillis said: "It is particularly special to be receiving this award as CUES celebrates its 50th anniversary and as we conclude the celebration of the (Untited Nation's) International Year of Cooperatives. I believe strongly in and encourage professional develepment for goverance and education of future leaders. This is how we grow stronger as organizations, serve and protect our members, and provide stability for the future of the credit union system overall. I look forwad to what the future holds for Windsor Family Credit Union and the entire cooperative movement worldwide."
In addition, five credit union directors were honored as inductees into the CUES Volunteer Hall of Fame during the awards ceremony. They are: