CUinDenver2015: CUNA, World Council conferences kick into gear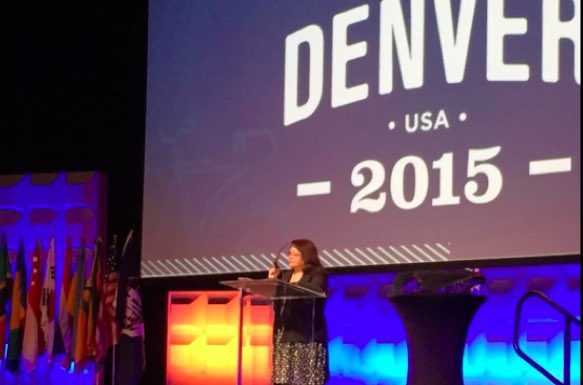 Nearly 3,000 credit union leaders are descending on Denver this week for the collaborative America's Credit Union Conference and World Credit Union Conference, a unified celebration of credit union strength and ideals.
To stir the feel-good vibe of the credit union system's premier summer event, themed CU in Denver and co-hosted by CUNA and the World Council of Credit Unions, CUNA supplied a pack of cards with "pay-it-forward" ideas to each attendee before the conference. On one side of each card is a pay it forward idea, such as "Pay the toll for the person behind you," or "Pick up lunch for a busy co-worker." On the other side is a fact about credit unions, such as "America's credit unions are owned by more than 100 million consumer members."
Credit union supporters at the conference and at home are asked to promote the conference on social media with the hashtag #CUinDenver.
The conference opened Sunday with remarks from U.S. Rep. Cory Gardner (R-Colo.); Susan Streifel, CUNA chair and president/CEO of Woodstone CU, Federal Way, Wash.; and Grzegorz Bierecki, chair, World Council. (See related stories in today's News Now.)
continue reading »