CUInsight Minute with Courtney Scott – January 29, 2021
Our favorites from the week in sixty seconds.
Welcome to the CUInsight Minute, sixty seconds from our Community & Marketing Coordinator Courtney Scott with our favorite reads from the week.
Mentioned:
Credit unions: Providing a better payments experience for your members
by MELISSA JANKOWSKI, FIS
Member expectations for rapid innovation, digital-first technology and seamless accessibility is impacting everything we do, especially since COVID-19. As the business of payments continues to rapidly evolve, credit unions need to be more sensitive to what payment solutions they are offering to their members as well as ensuring the end-user experience is meeting the needs and preferences of those members. The bottom line is – competing and winning requires a credit union to deliver an exceptional payments experience on the member's terms, leveraging digital solutions at an accelerated pace. (read more)
Realizing the value of real-time payments for credit unions
by KRISTEN JASON, ALACRITI
Real-time payments (RTP) have been discussed for decades, but they only achieved true momentum within the last few years. Industry changes, combined with the effects of the pandemic, have accelerated the trajectory for mass-market adoption of real-time payments. The U.S. payments industry is rapidly moving to a true digital payments era with a vast increase in new payment technology coming online. (read more)
How controlling credit utilization can help your credit score
by JOHN PETTIT, CUINSIGHT
What's your credit score? If you're reading this, it's probably lower than you'd like it to be. So what can you do about it? Here are three ways you can use credit utilization to improve your credit score this year…(read more)
Free Webinar on February 3rd – Register here! Survival of the Financially Fit: TAP-ping into Gen Z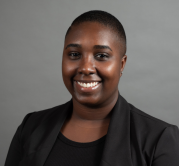 Courtney Scott is the Community & Marketing Coordinator for CUInsight.com. Courtney manages the community contributors, along with our marketing and promotional schedules. She also produces the CUInsight Podcast and ...
Web: https://cuinsight.com
Details