CUInsight Minute with Courtney Scott – March 5, 2021
Our favorites from the week in sixty seconds.
Welcome to the CUInsight Minute, sixty seconds from our Community & Marketing Coordinator Courtney Scott with our favorite reads from the week.
Mentioned:
It was a big first day at the virtual #CUNAGAC
by JOHN PETTIT, CUINSIGHT
The first day of the 2021 CUNA Governmental Affairs Conference might have a been a little different than ever before, but some things felt very familiar. One of those things was seeing Jim Nussle kick off #CUNAGAC with a message for credit unions… (read more)
#CUNAGAC: "What legacy will you leave for the credit union movement?"
by JOHN PETTIT, CUINSIGHT
Incoming CUNA Board Chairman and Listerhill Credit Union President/CEO Brad Green was first onscreen on Wednesday, and he had a message for credit unions about advocacy and legacy… (read more)
Six ways to get the most out of virtual business events
by KIENAN SHAW, CUNA
Credit union board and committee members relish their opportunities to attend industry training events and conferences. These events provide an opportunity to learn new ideas, find solutions to problems and network with peers and colleagues.In the current business and public health environment, many conferences and training sessions have gone virtual. They may look and feel different from in-person gatherings, but the benefits of virtual events can be just as fruitful. (read more)
Growth in the new digital age requires a familiar approach for credit unions
by RILLA DELORIER, NYMBUS
A new age in digital banking has emerged. For some credit unions, that might sound like just another wave of technology investment, more competition from digital challengers, and the threat of falling further behind. (read more)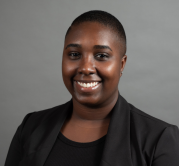 Courtney Scott is the Community & Marketing Coordinator for CUInsight.com. Courtney manages the community contributors, along with our marketing and promotional schedules. She also produces the CUInsight Podcast and ...
Web: https://cuinsight.com
Details