CUNA estimates: CU loan growth picks up in March despite weaker economy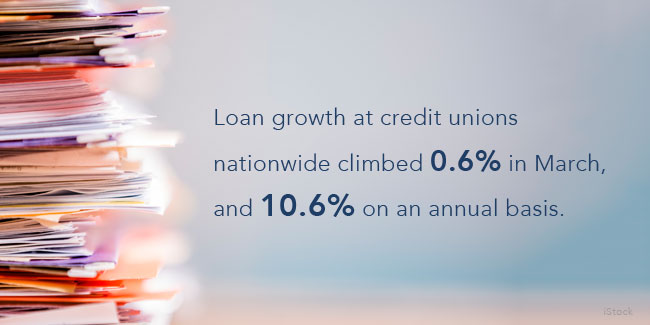 Despite slowdowns in a number of economic indicators in the first quarter, credit union loan and membership growth posted solid gains in March, according to CUNA's monthly estimates.
Loan growth rose by 0.6% in March and climbed 10.6% on a year-over-year basis. Fixed-rate first mortgages drove the increases with a 3.1% jump, followed by new-auto loans (1.1%) and used-auto loans (1%).
Further, between March 2014 and 2015, fixed-rate first-mortgage lending and new-auto lending accelerated by 6.8% and 22.6% respectively.
"Recent economic data suggest slower U.S. economic expansion in the first quarter of this year," said Perc Pineda, CUNA senior economist. "Credit unions, however, continue to experience increased activity."
continue reading »