CUNA forecasts improving economy will boost credit union earnings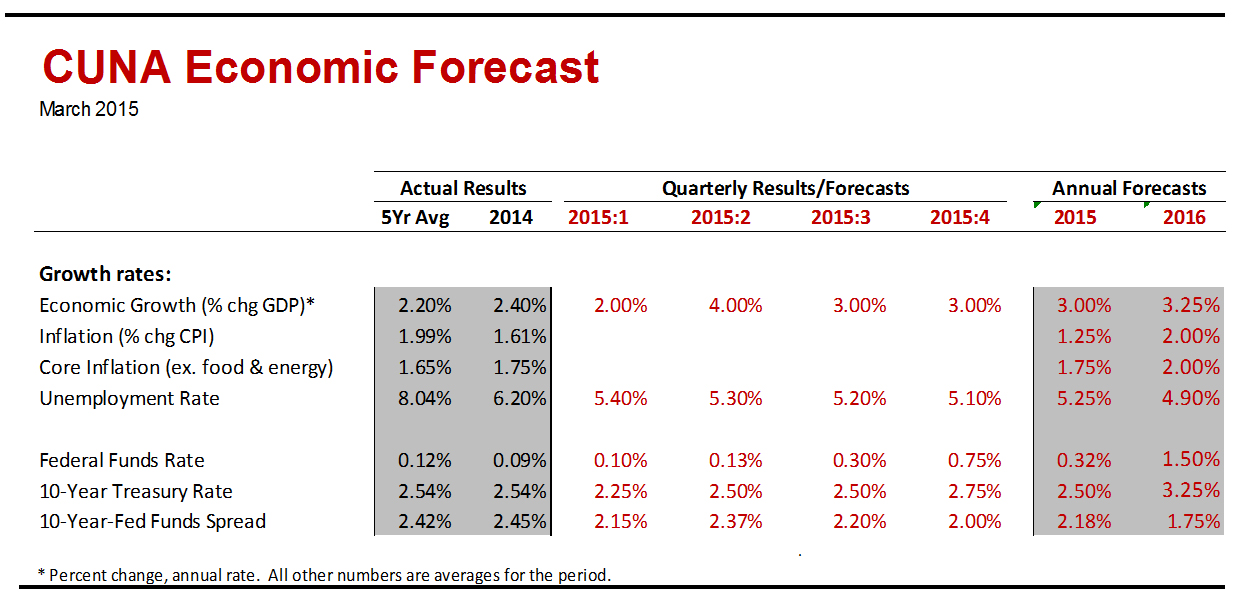 Improved economic and credit conditions, leading to higher interest rates in 2015 and 2016, will bolster credit union earnings, asset quality and capital, according to CUNA's recently updated 2015-16 economic forecast.
"We do not see an interest-rate hike (by the Federal Open Market Committee) dampening growth," said Perc Pineda, CUNA senior economist.
Credit union loan balances will climb 11% this year after a 10.4% jump last year, as households are expected to release pent-up demand for automobiles, furniture and appliances over the next two years, the forecast said.
New-auto loans, credit card loans and purchase-mortgage loans will see strong gains in growth as well.
After climbing by 4.5% in 2014, savings balances will rise 4% in 2015 and 4% in 2016, according to the new forecast. Further, memberships will expand at 3% in both 2015 and 2016.
The forecast also calls for delinquencies to drop to 0.75% in 2016, for net charge-offs to decline to an average of 0.45% from 0.49% by 2016, and for the return on assets to remain at 0.8% for 2015 and 2016.
Also, capital-to-asset ratios will climb to 11% by the end of 2015.
continue reading »