CUNA Launches Round Two of 'Don't Tax' Campaign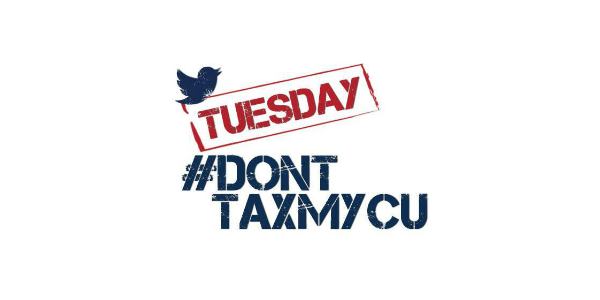 Efforts will build on the success of the first 'DontTaxTuesday' event.
With Congress returning to Washington early next week, CUNA and the state leagues have refocused their national grassroots efforts on tax reform, News Now reports.
Senate Finance Committee Chairman Max Baucus (D-Mont.) and House Ways & Means Committee Chairman Dave Camp (R-Mich.) remain committed to comprehensive tax reform, having spent the August recess touring the country in support of tax reform. They hope to have legislation drafted by late September.
In response CUNA has planned a number of initiatives in September to keep the "Don't Tax My Credit Union" message before Congress.
Building on the success of the first #DontTaxTuesday campaign, CUNA members will welcome back Congress on Sept. 10 with another #DontTaxTuesday promotion.
The campaign will include a large social media push, in which credit union members and advocates nationwide will Tweet their lawmakers or post on their Facebook pages "Don't Tax My Credit Union" messages.
Advocates wishing to participate should visit DontTaxMyCreditUnion.org starting Sept. 10, where they will be able to post directly to their lawmaker's Twitter and Facebook accounts.
At a rally today at Credit Union House on Capitol Hill, John Bratsakis, CEO of the Maryland and District of Columbia Credit Union Association, encouraged assembled credit unions to add their voices to the Don't Tax My Credit Union message and generate thousands of contacts next week.
continue reading »