CUNA-League system collaboration, impact highlighted at AACUL conference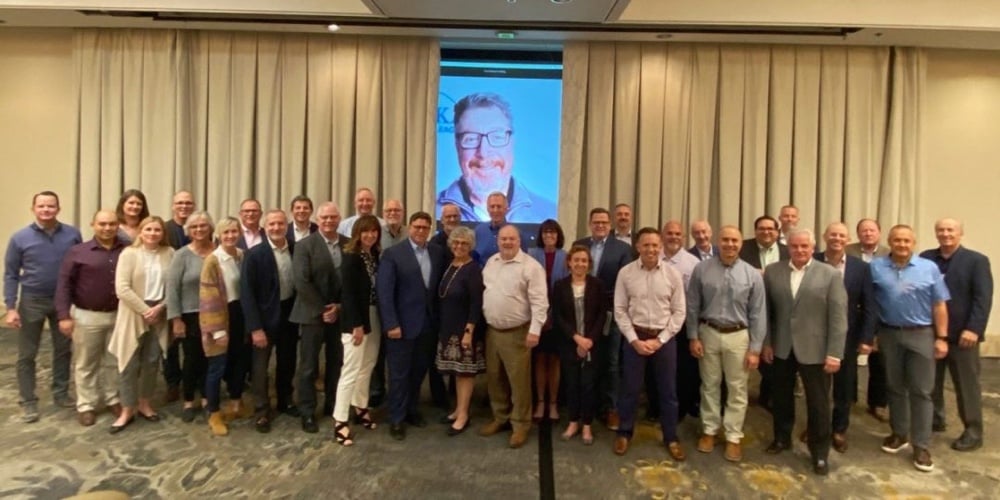 With a focus on collaboration for advancing the credit union movement, credit union leagues gathered in Arizona last week for the American Association of Credit Union Leagues (AACUL) winter conference. They heard from a notable lineup of speakers including NCUA Chairman Todd Harper (virtually), NCUA Board Member Rodney Hood and CUNA President/CEO Jim Nussle.
AACUL's annual conference provides a valuable forum for leagues and other system leaders to share ideas, discuss emerging trends, strategize on advocacy issues, and collaborate to further strengthen the credit union system.
Nussle and National Credit Union Foundation Executive Director Gigi Hyland provided an overview of the Financial Well-Being for All initiative and priorities at the national level. In turn, League executives shared the financial well-being initiatives happening across the states and discussed the myriad of ways Leagues, State Foundations, and credit unions are involved.
A panel discussion with African American Credit Union Coalition President/CEO Renée Sattiewhite, Defense Credit Union Council President/CEO Anthony Hernandez, and Inclusiv President/CEO Cathie Mahon highlighted the ways those organizations are working with Leagues to advance the credit union movement.
continue reading »