CUNA and credit union leagues setting records in candidate support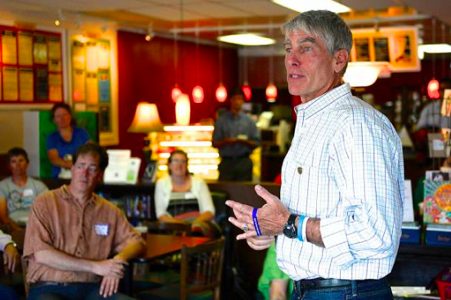 Credit union support of credit union-friendly candidates is at an all-time high this election cycle. In one race in Colorado, where strong credit union advocate Sen. Mark Udall (D) is pitted against Republican Rep. Cory Gardner in a heated race, credit unions are sending out 120,000 mailers to members seeking support for Udall who has backed such things as an increase in the member business lending cap.
The Credit Union National Association has announced its largest partisan communication effort ever in support of Udall, who is involved in one of the closest races in the country. CUNA, along with the Mountain West Credit Union Association and Colorado credit unions, will be sending the mailers to more than 120,000 credit union members across Colorado.
"Sen. Udall has been a champion of credit unions in the Senate, particularly with member business lending, and on a wide range of other issues and is facing one of the toughest Senate races for re-election in the country," said Trey Hawkins, CUNA's vice president of political affairs. "It's the largest partisan communication we've ever done, and we certainly feel he's deserving of that support."
Udall, who was first elected to the Senate in 2008 and served as a representative for 10 years before that, introduced a bill in May 2013 to raise the member business lending cap to 27.5% from the current 12.25%. This followed his introduction of a similar bill in 2012.
continue reading »