CUSOs: A risk worth regulating?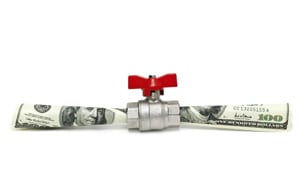 Industry opposition to NCUA's new authority to oversee credit union service organizations
by: Richard H. Gamble
While many CUSOs give CUs an ownership stake in a venture that could provide big profits or achieve big savings, they also expose CUs to a risk of failure.
"Not many CUSOs fail, but some innovations will always fail," concedes Jack Antonini, president/CEO of NACUSO, Newport Beach, Calif. "Otherwise, they wouldn't be truly innovative. It's their role to test new ideas."
Still, when the National Credit Union Administration was authorized to expand its data gathering to CUSOs, many CUSOs—and NACUSO—opposed the move. NCUA will require that CUSOs directly report some information (including their existence) to NCUA, starting Dec. 31, 2015, notes Guy Messick, NACUSO general counsel and a partner in the Media, Pa., law firm Messick & Lauer PC.
"It could put us at a competitive disadvantage," argues Rick Leander, president/managing director of Allegacy Business Solutions, Winston-Salem, N.C. The money CUs have invested in CUSOs is a very small percentage of their capital, he says. "At most, they pose a theoretical risk to CU financial health, not a demonstrated risk. We support the NACUSO position."
continue reading »