Cybersecurity predictions for 2022 and 2023
Former White House CIO: Human psyche essential in protecting against fraudsters.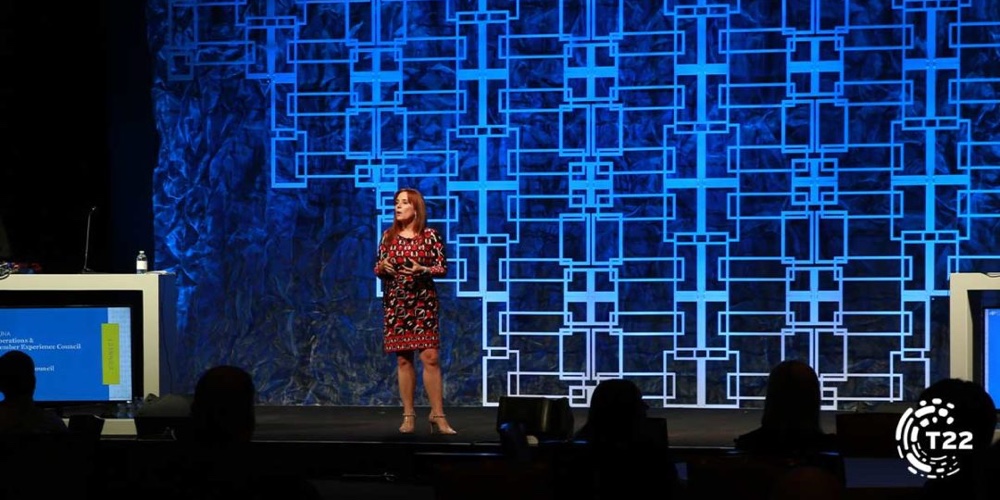 When people think of cybersecurity, they typically think about technology and data. They should also be thinking about human behavior, according to Fortalice Solutions CEO Theresa Payton, who starred in the CBS TV show "Hunted" and is the only female White House chief information officer in history.
"You do need to make investments. But you've probably already made some good investments, so take a step back, study the human psyche, study the technology, and then decide where to put controls in place," says Payton, who gave the opening keynote Wednesday at the CUNA Operations & Member Experience (OME) Council and CUNA Technology Council and CUNA Technology Council conference Wednesday in Las Vegas.  "Many of the ideas don't cost money. It's looking at how cybercriminals are operating and thinking about ways to outthink and outmaneuver them."
There are a lot of technologies to track and protect. According to a graphic from DOMO Analytics and The World Economic Forum from November 2021, every minute of every day includes an average of 12 million iMessages sent, 2,000,000 Snapchats sent, 167 million TikTok videos, $283,000 spent on Amazon, and many more transactions.
continue reading »