DE training changed my life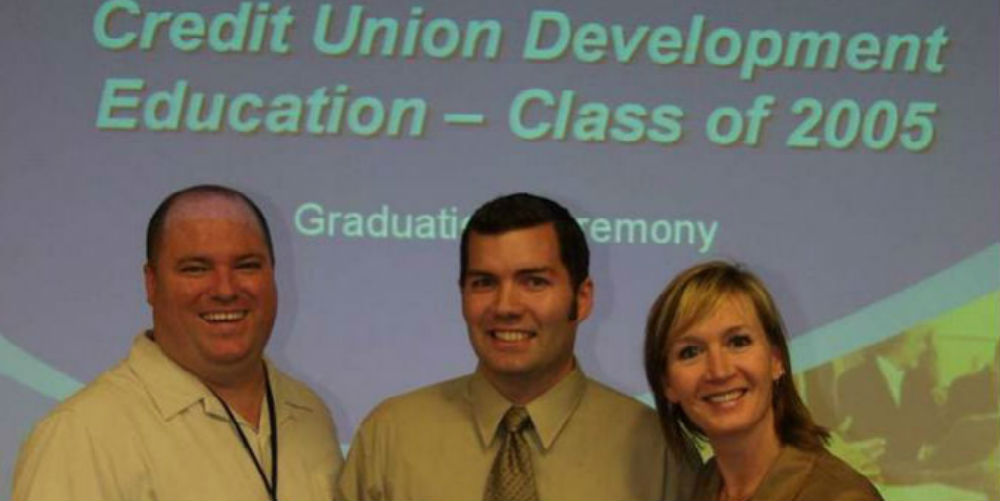 10 years ago this month, Credit Union Development Education (DE) Training changed my life. You hear testimonials and reflections like that quite often about the unique training from people who have experienced it (CUDEs), but let me assure you, it's true. Let me explain:
The Foundation
It was 2005. I had just moved to Madison, Wisconsin with my wife and daughter from Chicago. We loved Madison and moved here without a job. We were going to make it work somehow, someway. My background was in teaching high school English, so surely I could find a job anywhere right? Wrong. The closest teaching job I could find was an hour away, with a paycheck that would hardly pay the bills.
I also had finance and administration experience, so I worked a few temporary jobs until I found a job teaching. That was my plan anyway. I eventually landed at the National Credit Union Foundation as a temp. I showed up the first day bewildered by the big spaceship looking CUNA campus with all the cool flags. "What is this place?" I thought (if you have ever had a temp job, you know they usually don't tell you anything about your assignment – just give you an address and a time to show up).
I knew nothing about credit unions, but quickly learned. The people were the nicest in any industry I've ever worked. They took me in. More importantly, the work at the Foundation meant helping credit unions and CU orgs help their members achieve financial independence. I wanted to become a teacher because I wanted to help people. I was intrigued and worked harder.
continue reading »