Deadline looms for credit unions to join suit vs. Home Depot: CUNA reminds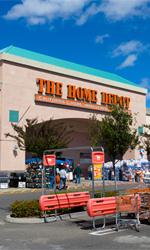 CUNA is reminding credit unions of an impending deadline for deciding whether to become a party to a class action suit against Home Depot.
Parties must be identified and evaluated within the next two to three weeks to make a May 15 deadline for inclusion as a class participant.  The suit will seek recovery and injunctive relief associated with a massive data breach at the giant retail outlet in September 2014.
CUNA announced Wednesday that it will join credit unions and other financial institutions nationwide as a plaintiff in that lawsuit. However, CUNA emphasizes its participation should not discourage any credit union or state credit union league from participating as well, as credit union participation remains vitally important.
"CUNA is pursuing every possible avenue to get merchants to raise their data security standards to protect consumers and card-issuing credit unions. We decided participation in this legal action is another route we can take to support our efforts," according to Susan Parisi, CUNA chief counsel.
continue reading »