Debate about CUSO ruling misses the point: The biggest threat to banks is Amazon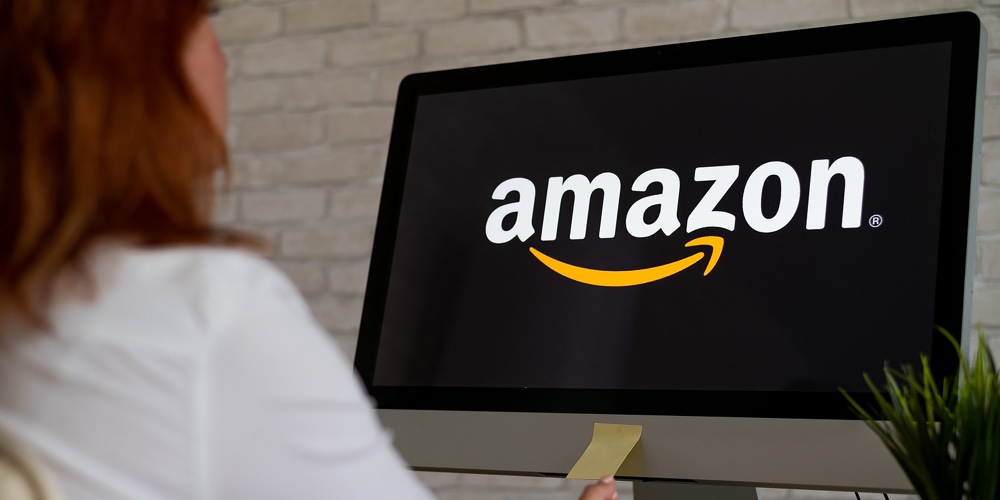 There's been a lively debate going on around the National Credit Union Association's (NCUA) proposal to extend the lending capabilities of Credit Union Service Organizations (CUSOs), with a final vote of 2-1 in support of it back in January. 
A quick overview — currently CUSOs offer mortgages, credit cards, business loans, and student loans. The proposed changes would allow them to expand into additional loan products, giving them the same lending abilities as any federal credit union.
Banks, of course, are worried about new competitors, and the ABA is pushing its members to make comments in opposition, hoping to extend the comment period further into the Spring. Yet these conversations shift the focus away from the real issue. 
Any bank that is worried about CUSOs doesn't understand the competitive environment that they're operating in today. 
The lending landscape is changing fast

Much more threatening competition is already coming from deep-pocketed companies like Amazon and Walmart, as well as digital-first alternative lenders and payment companies such as Stripe, Square, and others. 
In fact, Square and PayPal recently surpassed Goldman Sachs and Bank of America, respectively, in market cap.
According to research from digital card services company OnDot Systems, 64% of people would consider using a fintech over a credit union or bank for financial products including loans—and it isn't hard to project that to small businesses as well. 
Regulatory flexibility isn't helping

The federal government is making it easier for lending newcomers to enter the space. Last year, the FDIC allowed companies like Amazon, Facebook and Walmart to pursue bank charters without the capital and liquidity thresholds banks must currently meet. 
In addition, merchant processors and other fintechs received a giant federal stamp of approval when they were welcomed to participate in subsequent rounds of the Paycheck Protection Program (PPP).  
That's because these tech giants and nimble fintech providers are delivering the speed and convenience that business owners want. To keep pace, banks and credit unions need to focus their energy on how quickly they can adjust to serve evolving businesses. 
Here are three key focus areas where credit unions and banks can level-up:
Boost your digital capabilities

Digital-first alternative lenders and merchant processors pose more of a threat to small FIs than CUSOs. What exactly sets these fintechs apart?
They have adjusted to serve owners of small businesses who prefer a fully-digital lending process that doesn't require stepping away from their customers to visit a physical branch.
A faster process with fewer steps and less time investment, as well as the convenience of applying for a loan from their store or sofa, are causing more businesses than ever to turn to alternative lenders, merchant processors, and tech giants that can meet their capital needs more easily. 
Unfortunately, in a recent survey by Cornerstone Advisors, just 36% of credit union respondents, for example, said expanding their digital presence was a top growth priority for 2020, compared to 49% in 2019. This data suggests that the pandemic seems to have derailed some credit unions' digital transformation plans when it should be the opposite.
So what is a small FI to do? 
First, find a technology partner to take it off your plate. Small FIs that lack the resources to match big new competitors can still up their digital game through strategic partnerships with tech-enabled companies that can help them level the playing field in the form of better technology. 
The key is choosing a solution that addresses both the lender's and the customer's needs while focusing on a streamlined end-to-end process. 
Strengthen existing customer relationships

Digitization will have a major impact on customer relationships and represents a major opportunity for small FIs that are trusted within their communities. The combination of reputation and digitization addresses exactly what customers want.  
Those with a digitally-enabled process to carry loans from origination to approval and servicing can shift their human capital from paperwork to relationship management — which is what they do best.
Take a page from the remote workplace

For those who can perform their job with a laptop and wifi, remote work is likely to stick around. Eighty-two percent of business leaders in a 2020 Gartner survey say they will allow remote working some of the time, even after the office fully reopens. And a recent survey from Intermedia showed that 57% of SMB owners said they are likely to continue increased remote working options for employees in the long term. 
Therefore, banks and credit unions have to be able to service their business customers no matter where they are. In-person lending processes have quickly become antiquated. Fast and contactless solutions that are accessible from anywhere are the key to retaining and growing a geographically diverse customer base.    
Competition is going to keep coming. Attempting to block and tackle it at this point is just an exercise in futility. The more strategic move is to learn why and how the competition is gaining a foothold, and look inward for opportunities to reinvent and rise to the challenge.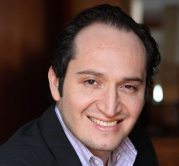 Jorge Sun is CEO and Co-founder of LendingFront. Jorge started the company in 2015 after spending time at Capital One as Head of Small Business Credit. He previously was part ...
Web: https://lendingfront.com
Details