Debit cards end two-decade streak of gains against credit cards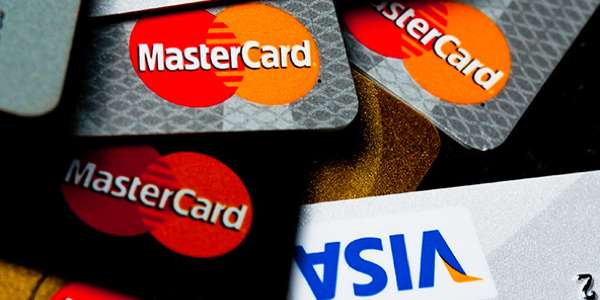 Debit-card spending lost market share to credit cards in the U.S., reversing a trend of more than 20 years, according to the Nilson Report, a payments industry newsletter.
By Elizabeth Dexheimer
Credit cards accounted for 52.82 percent of 2012 spending, an increase from 52.63 percent in 2011, the Carpinteria, California-based firm said yesterday in a statement. Debit-card spending on consumer and commercial goods and services accounted for 47.18 percent in 2012 and 47.37 percent in 2011, according to the statement.
The two-decade expansion in debit's market share reflected shoppers switching from cash and checks. Growth is limited by the amount of funds in consumers' accounts, David Robertson, publisher of the Nilson Report, said in an interview.
"At some point, people run out of money," Robertson said. "The behavior has plateaued."
That contrasts with credit cards, which allow people to borrow money and pay it back over time. Nilson estimates that by the 2017 the market share for credit cards will climb to 54.72 percent.
U.S. caps on debit-card transaction fees, mandated by the Dodd-Frank Act, have spurred some of the biggest U.S. banks to push consumers into credit products to boost revenue. The limits have also driven banks to curtail debit-card rewards programs and add fees for checking accounts.
continue reading »