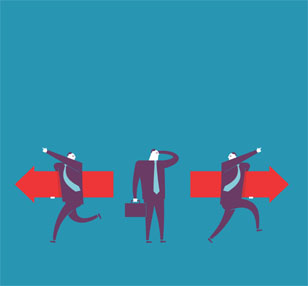 Four brutal truths credit unions need to face.
by: Laura Lynch
Are you concerned about the investments your credit union is making in delivery systems? Your members may be demanding the newest, greatest ways to interact with you, but that doesn't mean you have to offer it to them. Or does it?
CUES Supplier member and strategic provider Cornerstone Advisors Inc., Scottsdale, Ariz., addressed delivery redirect during a CUES webinar on May 6.
"As you look to remain viable in 2020 and beyond, resources must be realigned to survive and thrive in new business models," said Sam Kilmer, Cornerstone senior director. "As revenue generation moves from physical to digital channels, these resources include the credit union's preferred mix of channels, as well as all internal resources needed to redirect, support, and leverage its future model."
Kilmer and his colleagues presented a list of brutal truths about delivery redirect they see credit unions facing today.
continue reading »