DeMarco details timeline for 2014 GSE loan limits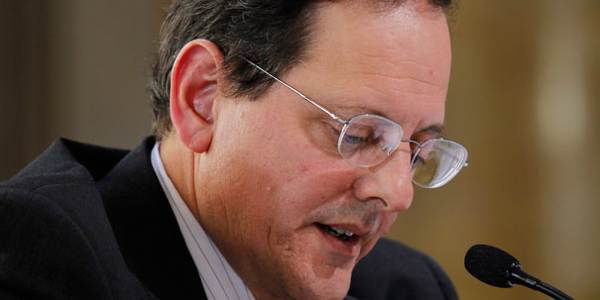 Edward DeMarco, acting director of the Federal Housing Finance Agency, last week said the FHFA will announce late next month the 2014 conforming loan limits, which will reflect reductions in the size of loans that Fannie Mae and Freddie Mac will be allowed to guarantee.
DeMarco spoke during a full-day event on Thursday titled, "Getting Our House in Order: Solving the Lingering Issues of the Housing Recession," hosted by real estate information firm Zillow and the Bipartisan Policy Center. He said after five years of conservatorship for Fannie Mae and Freddie Mac, much has been accomplished – they have been stabilized, for one thing – but "much remains to be done."
This is all part of a plan to restore a greater private-market role in housing finance. DeMarco said market participants will have at least six months' notice of any changes and that any guarantee reductions will be across the board, measured and gradual.
Earlier this month, NAFCU, along with trade organizations from the real estate and mortgage lending industries, wrote to the FHFA urging it to not lower the size of mortgages permitted to be financed by Fannie Mae and Freddie Mac.
"Our nation is on the path to recovery. Yet purchasing a home remains a challenge for many potential homeowners due to the restrictive availability of credit," the letter said. "A reduction of the conventional conforming loan limit to $400,000 would have impacted nearly 154,000 borrowers in 2012, many of whom were in markets still in recovery."
continue reading »