Deposit Automation: A Q&A with Wescom Credit Union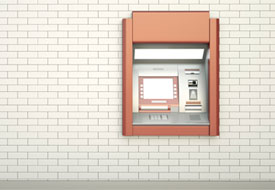 New feature enhances the member experience, creates new efficiencies.
Deposit automation at the ATM continues to benefit credit unions' bottom lines and enhance member experiences.
Here, Kevin Sarber, Wescom Credit Union's senior vice president, service delivery, shares his thoughts on a recent implementation.
What spurred Wescom's implementation of deposit automation?
Our goals for introducing deposit automation were twofold:
Enhance the self-service experience for our members across Southern California; and
Help the credit union operate the ATM channel more efficiently.
Switching to deposit automation-enabled terminals allowed us to reduce processing costs and fraud while offering members easy, no-envelope deposits, receipts with check images—and no math at the ATM.
Was this something members asked for?
Not by name, but it was an important part of our cross-channel strategy. Wescom has always prided itself on delivering a high level of service to members. Adding deposit automation allowed us to enhance our service with teller-like ATM deposits.
continue reading »