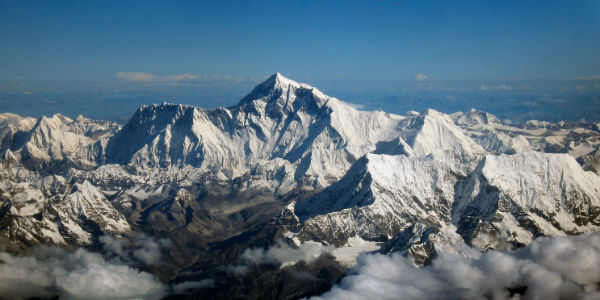 Recently, I binge-watched an entire season of Everest: Beyond the Limit from the Discovery Channel. Not out of a desire to climb mountains, mind you, but because I've always been fascinated with the stories of the men and women who have dared to stand atop the roofs of the world, and this program brought their bravery into sharp focus.
Just before one of the snow-encrusted teams reached the summit, their equally frosty physician shared a startling fact: 80% of all climbing fatalities happen on the way down, not on the way up.
This shocked me more than all of the 100-mile-per-hour wind gusts, frostbitten limbs, and mind-numbing heights combined. It's completely counter-intuitive – shouldn't they be more apt to fall during the ascent, when Mother Nature is doing her level best to kill them, rather than during the descent, when gravity and good feelings guide them home?
After all, it's the climb that's the hard part. It's got all the drama because it's aimed at a fixed point in space that represents success. In business and in life, we make a huge deal out of planting the flag. I mean, let's face it: had this Everest series focused only descents, it never would've gotten out of a few awkward pre-production meetings, right?
Wrong. Dead wrong. The flaw is best described by Ben Stuckey, who described his conquest of Everest on his blog A Climber's Dream:
I recalled the words of Ed Viesturs, North America's most accomplished high altitude mountaineer: "Going up is optional, getting down is mandatory." In the midst of my joy and celebration I did not realize the amount of time I spent on top of Everest without my oxygen mask on…
This is the portion of the climb where most fatalities occur – the descent. Climbers use every bit of their strength to stand on top and leave nothing in reserve to get down. I turned around, tied into the rope and began my descent. At this point I realized my error in judgment in taking off my oxygen mask on top. Fatigue quickly set in and all I wanted to do was sit down and not move.
I wanted to rest but I did not want to die, which almost always happens when a climber loses their will to descend. Which option did I want more?
'Tis the season when we pack up the insights from our strategic planning sessions and begin gathering at the foothills of 2015, ready to scale it like a pro – which is great. We need to get excited about the opportunities ahead of us.
But in all of that brainstorming and flowcharting and planning, what thought have you given to what happens after you check the Big Hairy Audacious Goal off the list? What resources have you committed to recovering from the stress of that climb? And have you stopped to consider whether or not a specific peak in your plan is worth scaling at all? Not every spike on a graph needs your flag fluttering atop it, and some may take more than what you have to give.
So plan well and enjoy the view, but remember why there's a difference between base camp and summits.
Andy Janning is a popular keynote speaker at events across the country, a national award-winning expert in talent development, the host of NCUF's Herb Wegner Memorial Awards, and a ...
Web: https://www.andyjanningphoto.com
Details