Development, engagement key to retention
Give employees a reason to want to continue working for the credit union.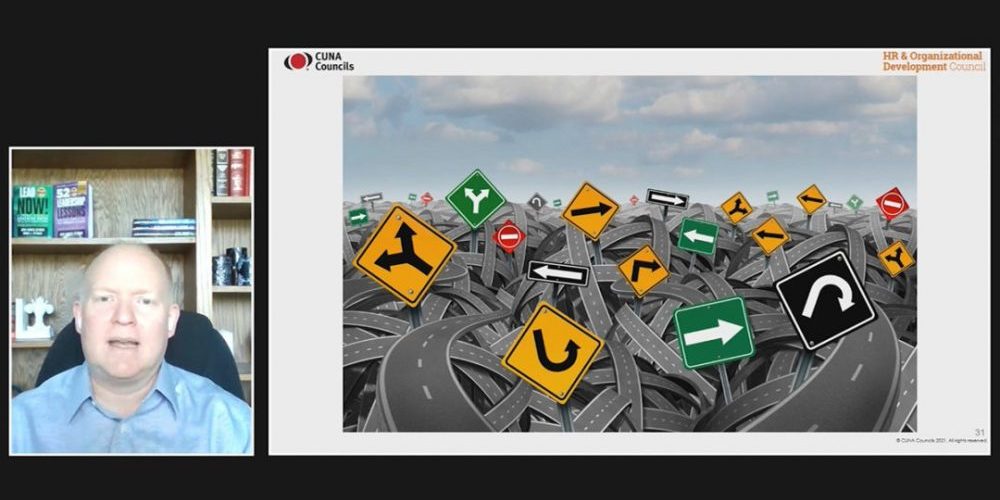 Often the talent an organization seeks can be found in an employee who is already working for the organization. The key is to create a strategy that develops, engages, and retains those employees, says Nolan Godfrey, executive consultant and coach with Stewart Leadership.
"We can't hold on to everyone forever," says Godfrey, who spoke at the 2021 CUNA HR & Organizational Development Council Virtual Conference Tuesday. "If we have talent that we want to hold on to, focus on maximizing their employee experience while they're with us. Do everything you can to engage them and allow them to thrive."
To improve employee retention, Godfrey provided four steps credit unions can take:
Identify targeted talent segments to focus retention. Employees at companies with higher rates of internal mobility stay twice as long and are more engaged, Godfrey says. Create professional development plans and find opportunities for high-performing employees to grow in their careers. Ninety-four percent of employees say they would stay with a company longer if the company invests in their learning and development.
continue reading »