Digital card issuance thwarts fraud, pleases consumers
FIS data shows credit and debit card fraud jumped tremendously since the coronavirus pandemic hit the U.S., as reported in The Wall Street Journal.
Credit card fraud was the leading type of identity theft at 271,823 reported incidents, Comparitech wrote. While fraud occurrences fell between 2019 and 2020, losses are up this year over last year. According to the report, only 5.1% of consumers fell victim to fraud in 2019-2020 compared to 5.7% of consumers reporting in 2018. EMV chip cards can take a lot of the credit for the decline. That said, fraud losses increased 13% between 2018 and 2019, hitting $16.9 billion last year.
Interestingly, millennials accounted for 43% of U.S. identity theft reports in 2019, more than any other generation. Additionally, Javelin research discovered that those with active social media accounts were 30% more likely to become a victim of fraud. Is there a connection between the two?
Millennials are known to demand seamless experiences, and as primary targets for fraudsters, FIS launched its Digital Issuance last year, which garnered one of NAFCU Services' 2020 Innovation Awards. Digital Issuance helps credit unions get cards in members' digital wallets immediately, so no more waiting for the plastic card to arrive before they can begin using it. That means increased opportunity for interchange and interest income for credit unions and convenience for members. It leverages a single account number for both the physical and digital cards, keeping costs down, as well as allowing members to place restrictions on use when physical cards are necessary.
Credit unions have worked hard to engage the millennial generation, and this is one more offering that can help attract them while also boosting loyalty. It also requires no additional investment by the financial institution to implement.
For more member growth and retention ideas that increase income and efficiencies while cutting costs, check out these strategic partners for credit unions.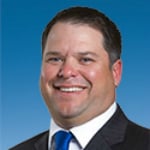 Randy Salser was appointed President of NAFCU Services Corporation in October of 2013. He comes to the credit union industry with over 15 years of executive-level experience in the areas ...
Web: www.nafcu.org/nafcuservices
Details