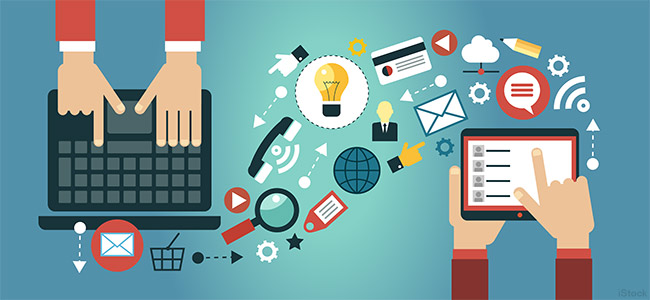 Don't frame the debate as branch vs. digital.
When determining your strategy for best serving members, don't frame the debate as branch vs. digital, says Chris Fleischer, market research manager at D+H.
Instead, focus on digitizing all your channels-including the branch, which isn't dead or dying but does need transformation.
That's because nearly 30% of credit union members say they'll go to another financial institution if you close the branch they use-and those statistics bear out in actual case studies, according to Fleischer, citing D+H research.
"I think the branch will be the cornerstone of growth," concurs Mark Sievewright, Fiserv's president of credit union services. "But how we wrap the other channels around that branch is what will determine winners and losers."
In particular, credit unions must fully develop self-service digital channels, according to Sieve wright.
"The way in which your members will define their loyalty to you is by how much you let them help themselves, not by how much you help them," he says.
Many members have quickly adopted self-service technologies such as online and mobile banking, mobile deposits, and online bill pay, and enjoy visiting modern branches with ATM kiosks that handle most routine transactions.
But some members have been reluctant to embrace these channels-out of habit, because they distrust technology, or because it intimidates them.
Learn how these members behave, and offer them relevant reasons to embrace these services, Saylent Technologies advises.
Consider e-statements. When speaking with members who still receive paper statements, provide reasons for switching to digital delivery. Points to consider highlighting include:
continue reading »