Director and leadership imperatives
Leaders are now experiencing a pivotal time in history. There are major changes in the way companies do business as they address the health and well-being of their employees in a world dealing with the Covid-19 pandemic. In addition, there is heightened awareness of the need to equally include everyone in society's promises. A higher level of appreciation is evident about the challenges that diverse segments of our society face each day.
Credit union directors, senior leadership, executives and employees can work together, employing their collective wisdom to navigate this terrain and increase organizational resilience in the process. Three strategic areas of focus command immediate attention to increase resilience: attending to, and empathy with, the needs of the workforce in planning for the return to the office; a renewed commitment to diversity, equity, and inclusion; and a more thorough look at cybersecurity.
Remote work will be with us for some time as the Covid-19 experience remakes the office-scape for both those who return and work from home. Returning employees may only be in the office certain days, as there is expected to be a major component of off-site work, due to both management efficiencies and the requirements of social distancing. Some employees may only continue work at a distance. Attuning to the employee experience with a shifting work dynamic, is critical for managing the credit union's culture. Data shows that most employees feel productive in working at a distance, however, many also feel tremendous stress that being at home entails. This was the unfortunate impact of potentially reducing productivity and increasing distractions from family obligations and children's needs.
Management's active listening to employees using regular frequent two-way conversations with employees can be the most important tool to building relationships and engendering trust. These conversations often surface problem areas that are diminishing productivity and can uncover creative ways to solve difficulties. Management's empathy with the employee's situation and seeking solutions together with them can pay off. Answers can arise from openness and listening, and studies show that employees are more engaged when their company works with them to handle distance work. Boards are more involved as an important part of their duties, to support and monitor leadership's organization-wide endeavors to assure employee engagement and a healthy culture.
Credit unions have long been hypervigilant about cybersecurity, however distance work has opened a new front for nefarious players to cause problems. The pandemic has given bad actors the chance to be more active than ever, infiltrating digital meetings, and seeking to access data from internet enabled work. CIOs and their teams must wrestle with the overwhelming demand for work-from-home technology itself, while also attacking the need for rigorous cybersecurity. As management confronts this issue, the board also must inform itself, oversee, and probe the credit union's strategies around this critical topic, another essential fiduciary responsibility.
At this time, when the quest for racial equity is coinciding with the effects of the pandemic, every business must look in the mirror and assess any gaps between the kind of organization that exists and the one that they want and need to be. Diversity, equity, and inclusion have been important values for the credit union industry for some time. Credit unions appreciate that senior leadership, including the directors, must reflect the composition of their membership. Understanding the member is key to serving them. Even more, studies prove that diversity of thought and background in leadership improves business results. It brings needed fresh thinking to an organization. In current transitional times, an organization's well-being depends on innovation and creativity, new ways of doing things, and new behaviors. Inclusion of everyone in society's promise is not just the right thing to do, it is a leadership responsibility to make your credit union more effective, strategic and resilient for the long-term.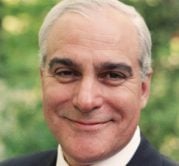 Founded in 1996, Stuart Levine & Associates LLC is an international strategic planning and leadership development company with focus on adding member value by strengthening corporate culture. SL&A ...
Web: www.Stuartlevine.com
Details