Disasters come in all shapes and sizes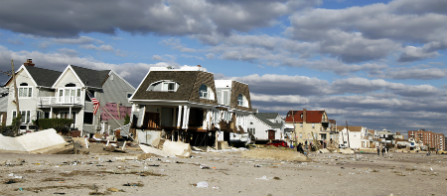 Usually at this point in the year, we can reflect on at least a couple hurricanes, major floods and wildfires that have made significant news.  Yet as we look toward October and November, we have seen only a few devastating major disaster headlines.  Despite the apparent lack of headlines in 2013, hundreds of businesses across the country have been affected by the 81 federal declaration events (including 48 major disasters), and the hundreds, if not thousands of smaller isolated events.
Larger scale events have come in various forms including major flooding in Boulder, Colorado, the West, Texas fertilizer plan explosion, the Boston Marathon bombing and of course the dozens of severe winter and spring storms, flooding events and wildfires that occurred from coast to coast.  In each case, the emergency response network of local, state and federal emergency management sprang into action.  Could the same be said for your credit union should one of these events affect you?  What about the smaller scale, isolated events like a power outage or communications interruption?  Would your degree of preparedness allow you to continue serving your members without any outside assistance?
As we conclude National Preparedness Month on September 30, a few critical resources are still available from Agility Recovery's National Preparedness Month Webinar Series that can help you take action today.  In the past few weeks, each of the three information-packed webinars below have been viewed by thousands of institutions, all of whom are looking to protect their business, their employees and their customers.  They are free and available on-demand:
Protect Your Organization by Preparing Your Employees
The NEW 10 Steps to Preparedness – Lessons from The Past
Crisis Communications for any Organization
Agility Recovery, a CUNA Strategic Services preferred provider of disaster recovery solutions to credit unions, has already responded to over 170 individual interruption events in 2013, some of which required mobilization of generators, replacement computers and servers, even mobile office recovery units.  And according to Bob Boyd, President and CEO of Agility Recovery, "In almost every instance, our members responded by saying they never thought it would happen to them.  Fortunately they had a plan in place to respond to such events, but for far too many other organizations, that simply isn't the case."  And the data supports this statement.  The Red Cross estimates that 60% of Americans are wholly unprepared for a disaster of any kind, with 54% of Americans not becoming prepared because they believe a disaster will not affect them.  Yet, 51% of Americans have experienced at least one emergency situation in their lifetime.
"Disaster preparedness should be included in every business owner's success strategy," said James Rivera, associate administrator for the U.S. Small Business Administration's Office of Disaster Assistance and the webinar series' guest speaker. "The webinars we co-hosted with Agility Recovery during National Preparedness Month help provide a blueprint for a solid business continuity plan. And the investment is minimal-just one hour of your time."
About Agility Recovery
Agility Recovery, a former division of GE, is North America's premier provider of business continuity and disaster recovery solutions to organizations of all types.  Agility provides robust, sensible and easy-to-implement recovery solutions for an affordable monthly membership fee. For more than 24 years, Agility has ensured that businesses are there for their clients. Our 100% success rate at fulfilling this promise is why our clients and partners comprise over 17,000 organizations across North America.
Scott Teel is the Marketing & Education Director at Agility Recovery, where he contributes to both the marketing strategy development and implementation for the company, as well as the creation, ...
Web: www2.agilityrecovery.com
Details