Diversity gives the competitive edge
Sometimes an organizational shift or even disruption must occur for credit unions to drive the invention and innovation that is needed to compete effectively in today's world. Proactively fostering diverse viewpoints throughout the organization can turbocharge the fresh thinking of innovation. Although it may feel disruptive to traditional management structures, studies show that diversity in team members brings diverse perspectives, and diverse teams do a better job in furthering innovation than teams lacking diversity. When all employees know that senior management will go to bat for compelling ideas regardless of the source, the organization is poised to unlock innovation that drives growth.
A recent BCG study found that diversity in management teams was linked with overall organizational innovation, as measured by the percentage of revenue from products and services launched in the last 3 years. Significantly, overall financial performance also benefited from diverse management teams. According to a recent study published in the Harvard Business Review, EBIT margins were about 9% higher in companies with more management diversity than for those that were below-average.
Diversity involves both intrinsic inborn traits and characteristics gained through experience. Gender, sexual orientation, ethnicity, and age are determined at birth. Veteran experience, college major, industry background, career path, and foreign work experience, whereby one learns to appreciate cultural differences, are examples of diversity acquired through experience.
It is not enough, however, to have a diverse workforce. Inclusion is essential to harness the business strength diversity brings. Fair employment practices are a start, including a strong non-discrimination policy, equal pay for equal work, and a welcoming work environment. All employees must feel valued. They must know that it is safe to propose new ideas. Outside perspectives and diverse voices get airtime, and ideas are considered regardless of age, background or experience level. Novel twists on old and new problems are considered. Leaders demonstrate they value diversity and inclusion through budgets, communications, management systems, and metrics that track status and progress. Tools like training and technology are deployed to accelerate diversity and inclusion. Management implements techniques and supplies the resources to help diverse teams engage and flourish across the business. Feedback is clear, actionable and has a real focus on what is working well and going right. Employees are empowered to contribute to their full potential.
When senior leadership support and invest in diversity, they energize adaptability, agility, nonlinear thinking, risk taking, and an action orientation. Leaders and their teams share decision-making authority and credit for successes. For organizations that have had traditional hierarchical administration that lacks diversity, such changes may feel disruptive, but the disruption is not only healthy, it stimulates success. Smart leaders will take every opportunity for their organization to gain an edge, and diversity and inclusion deliver just such an edge.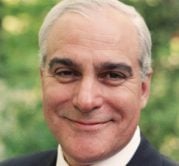 Founded in 1996, Stuart Levine & Associates LLC is an international strategic planning and leadership development company with focus on adding member value by strengthening corporate culture. SL&A ...
Web: www.Stuartlevine.com
Details