Does the Credit Union "Brand" Still Resonate?
by: Michael Muckian, Director of Marketing & Communications, WOCCU
Spend more than a few months in the credit union movement and our difference from other financial service providers becomes very clear. Credit unions are member-owned financial cooperatives that put people before profits and were created, as the saying goes, not for profit, not for charity, but for service.
Marketers will tell you that such elements help define the credit union "brand," the service promise made to consumers that sets us apart from the competition. But when all is said and done, do those brand elements still resonate with members loudly enough to make a difference? And are they still relevant to consumers in what has become a rapidly and dramatically changing financial services landscape?
There are positive signs that credit unions are alive and well, and that the movement is growing locally as well as globally. Last year's Bank Transfer Day, prompted by a disgruntled bank customer who used social networking to encourage consumers to move their money to credit unions, has thus far netted more than 1.3 million new U.S. credit union members. The pace of growth has slowed, but the momentum will likely continue.
The recently released World Council of Credit Unions' 2011 Statistical Report indicated that last year global membership grew by 8 million members for a record number of 196 million members worldwide, up 4.3% from 188 million members in 2010. Finally, credit unions shined during the recent global financial recession, stepping forward to serve consumers in need just as banks pulled back to preserve asserts. In addition to helping financially stabilize communities, credit unions attracted positive interest from consumers and lawmakers who found renewed value in the financial cooperative model.
But the winds have begun blowing in a different direction. New generations of consumers are seeking different service advantages and options that already signal the declining influence of the traditional financial services delivery model and the brand characteristics that it embodies.
At World Council's recently concluded World Credit Union Conference in Gdańsk, Poland, Harvard University business professor and keynote speaker Youngme Moon told her audience that being better is not as good as being different, and that the difference must be distinguishable by members in order to provide the necessary market advantage. Closing speaker Brett King, author of the forthcoming Bank 3.0, noted that financial service success is no longer dependent on place, but on facility, and that the world's fastest growing "bank" is the Kenya-based M-PESA, which is not a bank at all but a firm that enables financial transactions via smart phones.
The financial services model is changing — rapidly, dramatically and forever. The humanism that the financial cooperatives embrace has distinct appeal in the minds younger consumers, but may not be enough to fully articulate the true credit union "difference" in ways meaningful to market growth. In a brand-saturated world, credit unions must find a new stride, distinguishing themselves in ways that make them irreplaceable to their members.
With the help of credit union marketing experts from Australia, Canada and the U.S., World Council earlier this year launched an effort to re-examine the facets of the credit union brand and identify those that shine the brightest for consumers. Preliminary research results were presented at a session in Gdańsk, and work continues to uncover the credit union differences that will be the most meaningful in the future.
The artist Michalangelo said that every block of stone has a statue inside, and it is the sculptor's task to discover it. That's true, too, when it comes to articulating the credit union difference. Discovering what resonates with new generations of consumers is the task we all need to shoulder and a goal we all need to pursue.
Michael Muckian is director of marketing and communications for World Council of Credit Unions, the leading trade association and development agency representing the global credit union movement. He has nearly 20 years of credit union trade association experience, including service to CUNA and CUES and the members they serve. He helped organize and oversee the CUNA Councils and is an experienced business journalist and communicator with a strong dedication to cooperative principles.  www.woccu.org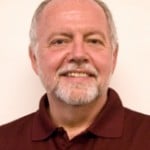 Michael is director of marketing and communications for World Council of Credit Unions, the leading trade association and development agency representing the global credit union movement. He has nearly 20 ...
Web: www.woccu.org
Details