Does your credit union board represent your members and your future?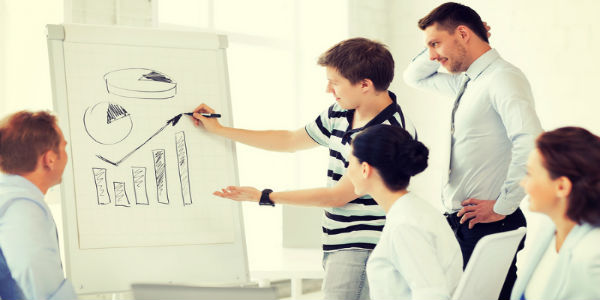 As the financial services industry becomes more competitive and credit unions continue to face regulatory and economic pressures, having effective board leadership is essential to surviving the challenges that lie ahead. However, according to a CUNA White Paper, "Effective Credit Union Board Succession Planning," most credit unions do not have a reliable system (or inclination) for attracting the next generation of board members.
Having directors who are not fully engaged or who do not represent the interests of all stakeholders can negatively impact a credit union's ability to make prudent business decisions and meet its strategic objectives. What's more, if directors don't possess the basic knowledge required to understand the institution's financial and accounting practices, or neglect to complete their fiduciary responsibilities, the consequences could result in potential regulatory action, or in the worst cases, cause the institution to fail.
Setting the stage for successful board succession planning
Maintaining a roster of board members that can lead your credit union for the long-term doesn't happen organically. It takes planning by existing internal and external leadership, as well as a commitment to staying agile in constantly changing regulatory, business, economic and technology environments.
Following are steps you can take to create and maintain effective board leadership:
Set board diversity goals to better serve member demographics
For credit unions that were originally chartered as a Select Employee Group (SEG), board membership was fully representative of that segment. However, in many cases, as new member groups were added, board leadership continued to recruit similar candidates – (friends, members of the same civic organizations, clubs, churches, etc.) to preserve their circle.
Take a look at your board membership. Does it accurately reflect your membership demographic today or does it look more like the profile of 20 or 30 years ago? If current director selection practices are merely perpetuating more of the same, it is time to identify what the board should look like, along with the skills and expertise it will need going forward to successfully thrive in an ever-changing marketplace.
Cast a wide recruiting net
Diversifying board membership requires widening the search beyond the traditional means of recruiting new candidates with the same profile as existing directors. But your efforts will pay off. Not only will more diversity interject new, forward-thinking perspectives to leadership discussions, it can also increase membership from demographic groups that didn't see a place for themselves in your institution, based on the previous leadership profile.
Institutionalize a board succession planning process
If you don't make succession planning an on-going board objective, it will most likely get passed over by other seemingly more pressing needs. By sticking to a plan that specifies policies regarding board member diversity guidelines, industry/financial knowledge, community involvement requirements and term limits, you can define across-the-board expectations and spend more time dealing with issues regarding the institution's long-term success.
Implement director self-evaluations
While it is difficult for board members to evaluate their peers, overlooking poor performance, a lack of commitment or minimal participation in meetings does not serve the best interest of the organization or its members. Setting expectations for board involvement – along with performance standards and a strict peer review process – are keys to maintaining a strong organization.
Require continuing education for all board members.
While there are currently no requirements for earning professional education credits, Board members should have the knowledge necessary to make informed decisions on the credit union's behalf. This includes the ability to read and understand a balance sheet, along with current knowledge of technology and compliance issues, such as Regulation E and the Bank Secrecy Act that could have regulatory implications for the institution. 
The pros and cons of term limits
While instituting mandatory retirement age and term limits are sure ways to add new members to the board roster on a scheduled basis, doing so can be problematic for a number of reasons. A board member who is very knowledgeable and involved at age 78 can be much more valuable to the institution than a member in his or her 40s who doesn't have the expertise or commitment to serve in the same capacity. Likewise, while setting term limits is seen as a way to ensure that board members are objective and independent from institutional leadership, it doesn't take into account the talent and commitment that can be lost when certain members are forced to step down.
Strong board leadership paves the way for a solid future
Finding and maintaining a strong board is an on-going leadership challenge that requires credit union CEOS and board chairmen to work together to understand the needs of their membership community, identify leadership potential in their midst and ensure that sitting board members are providing value to the institution. In today's rapidly changing environment, staying the course isn't an option for a credit union that intends to be in the game for the long term.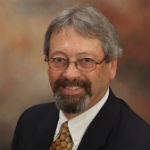 Keith joined JMFA in 2012, with more than 35 years of consulting and managerial experience. Until founding his own practice, J. Keith Hughey Company in 2008, he was a principal ...
Web: www.JMFA.com
Details