Doing the Right Thing for the Right Reasons
by: Michael Muckian, Director of Marketing & Communications, WOCCU
When it comes to regulatory oversight, size matters. So does complexity. Add to that the fact that credit unions are owned and operated by and for their members and you have a regulatory landscape that in many countries makes demands on cooperatives that have very different operational implications compared to those of credit unions' for-profit counterparts.
World Council of Credit Unions advocates on behalf of credit unions worldwide, helping to make sure that credit union oversight is scaled appropriately to the size and nature of the institutions being regulated. In countries where the oversight is weak, we have worked to support and sometimes develop laws that strengthen credit union systems and make them sustainable in the future. In countries where credit unions have been incorrectly classified with other types of financial institutions, we strive to articulate the cooperative difference so that they can effectively serve their members. We also strive to limit unnecessary regulatory burdens on credit unions that stem from international safety and soundness, accounting, anti-money laundering and similar international standards.  Such actions not only make good business sense, but are also the right thing to do.
Recently, World Council has been called upon to respond to pending rules in the United States and abroad that have the potential to saddle credit unions worldwide with burdensome and unnecessary regulatory requirements. The rules in question promote legitimate public safety or fiscal goals, but in both cases these rules must be tailored to take into account credit unions' unique nature.
In April, World Council representatives met in Paris to strongly support revisions to international anti-money laundering and terrorist financing standards adopted by the Financial Action Task Force (FATF). We supported FATF's revised due diligence recommendations that can be scaled to acknowledge credit unions members' relative low risk in these areas. As relatively small institutions that generally know their members, credit unions pose little threat compared to larger, more complex financial institutions that have a higher risk of having customers who use the institution to launder funds or finance terrorism or nuclear proliferation. It is credit unions' obligation to comply, but at levels appropriate to the relative lack of risk their members represent.
In May, World Council staff made public comments at a U.S. Internal Revenue Service public hearing in Washington, D.C. to urge the agency to consider changes to its proposed Foreign Account Tax Compliance Act (FATCA) regulations. The IRS seeks to impose reporting requirements on financial institutions – including credit unions — in other countries in the event they may be serving U.S. citizens and in hopes of capturing tax revenue from those citizens of which the IRS otherwise would not be aware. Once again, size, complexity and familiarity with members matters. It's unlikely that most non-U.S. credit unions would be able to serve U.S. citizens in the first place owing to their own common bond and field of membership requirements, and FATCA's undue regulatory burdens would not only be unproductive, but also could drain resources that could be better spent serving members.
World Council supports the goal of FATCA to help reduce tax evasion by U.S. citizens, but once again has requested that regulations affecting credit unions be scaled to the size and nature of credit unions and the limited risk they present, and that a proposed FATCA exemption for small non-U.S. banks also be expanded to apply to similarly-sized non-U.S. credit unions. In many cases, money spent unnecessarily on compliance lessens the credit unions' ability to serve members. Keeping the proper alignment and the right perspective when it comes to member-owned and operated financial cooperatives is not only the right thing to do, but it makes good business sense.

Michael Muckian is director of marketing and communications for World Council of Credit Unions, the leading trade association and development agency representing the global credit union movement. He has nearly 20 years of credit union trade association experience, including service to CUNA and CUES and the members they serve. He helped organize and oversee the CUNA Councils and is an experienced business journalist and communicator with a strong dedication to cooperative principles.  www.woccu.org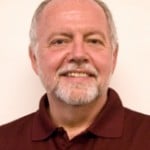 Michael is director of marketing and communications for World Council of Credit Unions, the leading trade association and development agency representing the global credit union movement. He has nearly 20 ...
Web: www.woccu.org
Details