Don't make my car buying mistakes!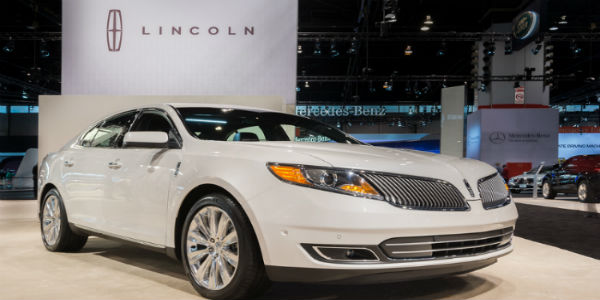 It's 4:30 on Saturday afternoon. Brooke is with her husband in the car dealer's F&I office – and about to sign on the dotted line. She's excited. Her new Lincoln MKZ is going to personify the style of a young, up and coming executive account manager.
The only thought on Brooke's mind is deciding which group of friends will be first to join them for a night on the town in her new set of wheels.
That's because this time it's different. She is confident about the deal she is about make, right down to the ventilated front seats. It fits her lifestyle and budget. She has everything to make it happen right in the palm of her hand.
Within moments, Brooke will grab the keys and drive home behind the wheel of her new luxury sedan. However, it has not always been a smooth finish to the winner's circle.
Car buying mistake: Letting others steer the test drive
"My first car. It was shiny, red, and had plenty of that new car smell. What it didn't have was an auxiliary jack so I could plug in and play my favorite iPod shuffle. Had the salesperson not been so busy blasting the A/C, yammering away, and had given me time for more than just a spin around the parking lot, I probably would have realized it was missing."
Car buying mistake: Hitting the off-ramp too soon
"Where was the internet superhighway when I really needed it?! I barely had time to do business with the one dealer I purchased the car from. Talk to others and maybe get a better deal? No thanks! I was one and done. Little did I know that getting online quotes right on my phone from my credit union would have actually put me in the driver's seat."
Car buying mistake: Emotions behind the wheel
"Buying a car can be a lot like falling in love, but buyer's remorse is what I really loathe. As much as I went head over heels for my last car, I quickly learned – afterwards — it was the wrong one for me. Seriously, how often was I really going to need room for seven passengers? I should have told my emotions to have a seat in the third row and let common sense take the wheel."
Car buying mistake: Accelerating quickly
"OK, I know the sticker price. Let's also talk list price. And oh yeah – I have a trade in! All I wanted to do was get this car buying thing over with as fast as possible and cruise on down the road with the windows open. You need to hit the brakes and negotiate the best deal one step at a time. Why give the dealer wiggle room? That profit belongs in your pocket!
Car buying mistake: Driving for payments instead of price
"I only had the time and energy for window shopping.  Little did I know it would have also paid off to look around for rates. So while I was able to hit my sweet spot for that monthly car payment, it also meant settling for the dealer's financing, tacking another year on to my contract and paying 60 percent more in interest over the life of the loan. Ugh!"
With CU Mobile Apps, your credit union is never farther away than a tap of your finger. Financial needs occur anytime, anywhere, including on the dealer's lot or in their finance office. Members want complete access when they want it. CU Mobile Apps keeps you in front of your members and their loan shopping.
Deliver convenience with a mobile solution. CU Mobile Apps provides credit unions with easy-to-use, customized mobile applications, such as a loan request form, which give members the convenience and connection they want, anytime. http://cumobileapps.com/.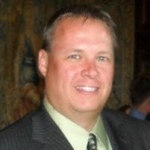 Will joined the Illinois Credit Union System in 1998, working first on the Illinois Credit Union League (ICUL) side of the organization. As PR Coordinator under the ICUL Service Corporation'...
Web: www.lsc.net
Details