'Eagle Advance,' 'Credit Builder' Give Members a Second Chance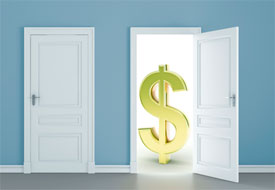 By Jim Jerving
Staff training, flexible underwriting help CU serve members with limited resources.
New Mexico may be known as the "Land of Enchantment," but many of the state's residents are less than captivated with their low-paying jobs and limited resources.
U.S. New Mexico Federal Credit Union in Albuquerque has served people of modest means—defined as four-person households earning less than $45,000 per year—since its founding in 1935. But several years ago it re-examined how to reach out to this group.
One new approach the credit union took was to form a committee of 30 volunteer employees, called the "Serve More Members of Modest Means," or MOMMs, committee.
The mission of this committee is to identify and communicate the needs of these members, and then develop appropriate products and services. The committee focuses on different segments of the modest means population—age, income, employment status, and cultural concerns—and it serves as a think tank to develop new channels to serve these segments.
Training required
Employee training to recognize and serve modest means members is essential to U.S. New Mexico Federal's success story. It provides training to each of its 200 employees from the Pacific Institute.
continue reading »