Easy ways to save this holiday season
2018 has absolutely flown by. Thanksgiving is just over a week away. It's shocking, I know.
If the holiday season has crept up on you, then I bet you haven't started your holiday shopping yet (Hopefully you've bought your Thanksgiving turkey though). If you're in need of a few extra bucks for the holidays, here are a few easy ways to cut back for the rest of the year.
Only use cash: We're living in the world of Amazon and Apple Pay, which makes spending money easier than ever. If you're not the cash-carrying type, just remember that it feels a lot more personal every time you complete a transaction with cash. It's enough to make you second guess your spending habits.
Write it all down: Every single time you make a purchase, write it down. By physically jotting down every dollar you spend, you'll quickly realize just how much money you spend on things that don't really matter. Hopefully this can be a wake-up call to cut back on any frivolous spending.
Grab a quilt: Turning down your thermostat is a simple way to save a few bucks over the rest of the year. I know it's getting colder, but it's an easy fix and it will save you a lot of money. Grab a blanket and those wool socks and deal with it. Having a few extra bucks to spend will be satisfying when you get ready to buy your niece that karaoke machine she's been wanting.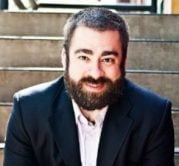 John Pettit is the Managing Editor for CUInsight.com. John manages the content on the site, including current news, editorial, press releases, jobs and events. He keeps the credit union ...
Web: www.cuinsight.com
Details