'ELLy' Awards showcase innovative credit union training initiatives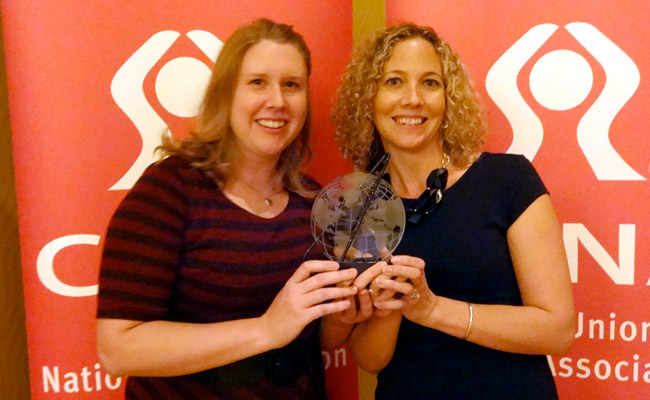 Take-charge teams honored at CUNA Experience Learning Live.
Fox Communities Credit Union, a $1 billion asset institution in Appleton, Wis., claimed the WOW Award at the "ELLys"—the CUNA Experience Learning Live! Awards—for devising an overall credit union training curriculum or event that best inspires, teaches, and empowers participants.
CUNA also honored seven other credit unions with ELLy Awards, which showcase the innovative and unique initiatives of credit union trainers across the nation. The winners accepted their awards last week at CUNA's Experience Learning Live! conference in San Antonio.
"The credit union movement is lucky to have these winning training teams on our side," says Marlo Foltz, vice president of blended learning at CUNA. "Their take-charge contributions are not only driving high-impact change within their credit unions, but making great strides for the evolution of the movement as a whole."
Merit winners for the WOW Award include $612 million asset Directions Credit Union in Sylvania, Ohio (more than $250 million in assets) and $125 million asset Gerber Federal Credit Union in Fremont, Mich. (less than $250 million in assets).
continue reading »