Empowering members by providing options
Providing members options when they purchase and pay is how credit unions can provide the best member experience. COVID-19 has brought this idea to the forefront, with more and more consumers choosing to use technology such as mobile wallets, person to person payment apps, and contactless payments. In fact, according to a recent Aite report, "Thirty-two percent of respondents use a digital wallet (Apple Pay, Google Pay) for payments or transfers, 50% use an electronic payment provider (e.g., Venmo, Square Cash) at least twice a month for in-store or online purchases, and 20% send or receive money via Zelle each month." This is why it is so critical for credit unions to provide choices on how to pay in order to customize the member experience and to meet the member on their terms.
Fully utilizing the data that you have on hand can help your organization develop that individual experience. Diving into the data, specifically into the demographics of your cardholders, will allow you to better serve them in the long run. Take person to person payments for example. Typically, older consumers who have started to use person to person payment options such as Zelle or Venmo do not need to instantly transfer the funds that they have in the app and can avoid any processing fees. This can be much different for younger consumers who are starting their careers and may be living paycheck to paycheck. The reason why there are two options to transfer this money, instant and 1-3 business days, is because there are two different demographics that are in different points of their financial lives. 
Merchants are also adapting to new trends, with the aforementioned report stating that "Merchants have encouraged the use of order-ahead (and pay-by-phone before pickup), Buy Online Pickup in Store (BOPIS), and delivery services. About 20% of merchants in the U.S. and 60% of merchants in the U.K. have even effectively stopped accepting cash altogether during the pandemic." Not only has this affected how consumers pick up their items, but how they pay for those items. There has been a large increase in private label cards that allow retailers and other merchants the ability to build a loyal customer base. These cards can then be paired with a best in class loyalty and rewards program for cardholders which can then be customized even further to provide the most personalized experience for consumers. 
Defining the perfect consumer experience, whether it is shopping, paying bills, or paying one another is tricky because this cannot be corralled into one path. Instead, the financial institutions and merchants that provide options for their consumers and cardholders to pick what is best for them can set their brand apart as one that provides a unique experience that puts the consumer first. Providing this individualized experience will only enhance the relationship that you have with your members.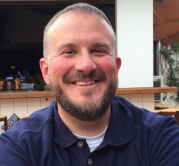 Norm Marraccini, a 26-year financial industry veteran, is the Line of Business Executive/Senior Vice President for Retail Digital Payments, ACH and Real Time Payments. He joined FIS in 2014; ...
Web: https://www.fisglobal.com
Details