Everyday low (banking) prices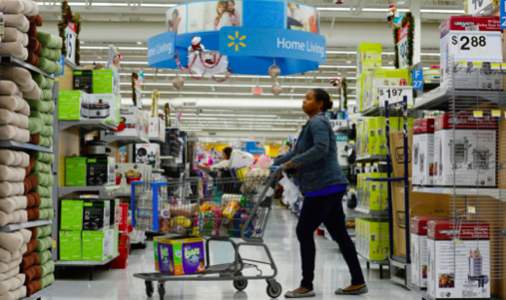 by: Annie Lowrey Follow @AnnieLowrey
It is expensive to be poor, as the saying goes. Have a healthy paycheck and a cash buffer built up? It costs you close to nothing to maintain your checking and savings accounts. Live hand-to-mouth, cashing your checks and taking out payday loans? You get hit with fee after fee as well as three-digit interest rates.
Enter wallet-friendly retail giant Walmart. This month, the big-box store is unrolling a low-fee checking account across the country. The response on the left, at least, has tended to be skeptical: a "new scheme to prey on America's poor," an "awful idea," and so on. But the big-box retailer — and the competition it might pose to banks and other financial institutions — might help make banking accessible to millions of currently ill-served low-income families.
A strange-bedfellows coalition of unions, consumer groups, and financial institutions has long opposed Walmart's attempts to move into banking. For unions and consumer groups, the main beef has been Walmart's supposed "character flaws": "The largest gender-discrimination case in the nation's history, child-labor-law violations, paying fines to allow undocumented workers within their stores overnight, the list goes on and on," one labor leader told The Wall Street Journal in 2006.
For financial institutions, the concern has mainly been competition. Back in the mid-2000s, the American Bankers Association, a powerful trade group, sent a "CEO alert" to 4,000 of its members, urging them to oppose Walmart's petition to become a bank and warning that Walmart's "reach and influence" would be significant.
Walmart has scaled back its ambition somewhat since the mid-aughts, offering a number of financial products rather than seeking a banking license outright. It has added prepaid debit and credit cards to its aisles. Its stores cash checks and transfer money. Now it is introducing its checking account along with an FDIC-insured firm, Green Dot.
It is called GoBank. Customers buy a $2.95 starter kit in Walmart, then receive a debit card that they can use wherever MasterCard is accepted. They can take out money at a network of tens of thousands of ATMs, deposit checks with a smartphone, and deposit cash at Walmart stores. The fees are not always dirt-cheap, but they are on the low side and straightforward. Best of all, there are no overdraft fees, perhaps the banking industry's worst tax on poor and income-unstable individuals.
continue reading »