Ex-credit union CEO denied bond; to be held in jail for duration of case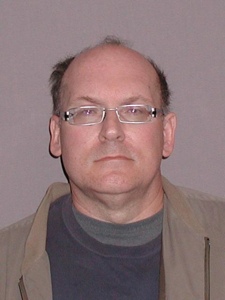 By James F. McCarty, The Plain Dealer
CLEVELAND, Ohio – Former credit union CEO Alex Spirikaitis, a fugitive for more than three months, will be held behind bars without bond for the duration of his criminal case, a federal magistrate ruled Tuesday morning.
Assistant federal public defender Darin Thompson said Spirikaitis would not challenge the no-bond ruling by U.S. Magistrate Kenneth McHargh, and the defendant agreed to waive his right to a detention hearing on the prosecutor's request.
FBI agents caught Spirikaitis, 51, Monday afternoon in a house in the city's Collinwood neighborhood. He had disappeared July 17 after being charged with submitting false credit union statements from December 2011 to July 2013.
FBI spokeswoman Vicki Anderson said agents had continued to search for Spirikaitis, and had "developed information based upon advanced investigative techniques that led to his apprehension."
Meanwhile, federal prosecutors filed papers seeking to seize Spirikaitis's $1 million home in Solon.
The federal magistrate reviewed a financial form signed by Spirikaitis before finding him indigent and determining he qualified for a court-appointed public defender.
Spirikaitis disappeared shortly after federal credit-union officials shut down the Taupa Lithuanian Credit Union on East 185th Street in Cleveland. He is suspected of falsely reporting more than $16 million in assets deposited with other credit unions in 2011 and 2012, according to prosecutors.
continue reading »