Exploring the payments ecosystem: Filene exclusive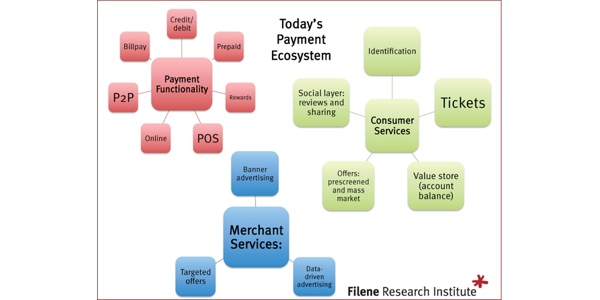 Your business model is in jeopardy and the culprit might be the payment ecosystem.
By Michelle A. Samaad
That's one of the findings in exclusive content to Credit Union Times' readers from the Filene Research Institute's in-depth look at making sense of critical payment trends and identifying opportunities for profiting from future innovation.
Credit unions can expect the regulatory environment governing the payment ecosystem to have a sharper and more dramatic impact on their business models in the short term, according to Filene. Looking further down the road, long-term trends could have even more potential to alter the way credit unions do business over the next decade.
Find out what's at stake in Filene's report, "Innovations in the Payment Ecosystem."
continue reading »