Facility Solutions: Securing the lobby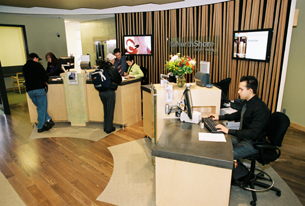 Simultaneously, traditional methods of CU income generation are declining, necessitating reductions in branch operating costs. Fortunately, the timely evolution of branch technologies helps to make this possible through the use of cash recyclers and dispensers in teller pods.
Many credit unions have, or are considering, transitioning from traditional tellers to universal associates. This move recognizes the need to reduce the number of transaction-only employees and refocus staff energy toward relationship development. This new position combines both sides of the lobby's functions-tellers and member service representatives. At the same time, the workstation often changes from a traditional teller line to a more open format teller pod.
The shift to teller pods and universal associates has many benefits to credit unions. Still, at least twice a month I receive a call or email from a financial institution asking about teller security in the new branch models. The black and white of it is, cash dispensers and recyclers remove cash from tellers' control or quick access, making the machines a more secure delivery model.
continue reading »