Fallout From Fiscal Cliff Inaction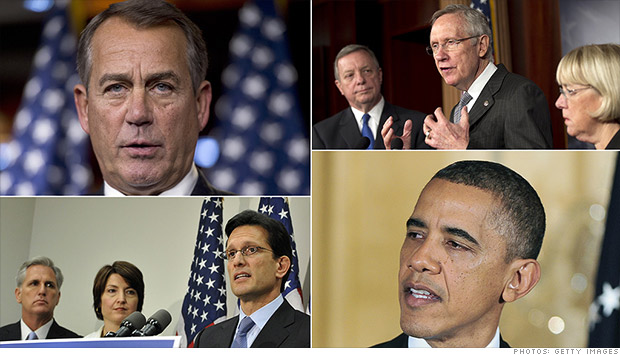 By Jeanne Sahadi @CNNMoney
Congress and the White House created the fiscal cliff. And now they've waited too long to avert it, even if they do somehow eke out a deal by Dec. 31.
Dragging out the negotiations this far has created needless uncertainty and pushed some individuals and businesses to try to protect themselves against something the government may or may not do.
Lawmakers' delay in averting the cliff — which is likely to be averted eventually — has also made it hard to plan and has set the stage for needless administrative messes next year.
"This really is malfeasance," said Joseph Minarik, director of research at the Committee for Economic Development.
Refunds could be delayed for months: The IRS warned lawmakers this week that if they don't act to protect the middle class from having to pay the Alternative Minimum Tax by Dec. 31, up to 100 million taxpayers may not be able to file their 2012 taxes until late March.
That would mean their refunds will be delayed. And they wouldn't be injecting those refunds into the economy during the first quarter.
continue reading »