Fed nominee Yellen vote delayed to Jan. 6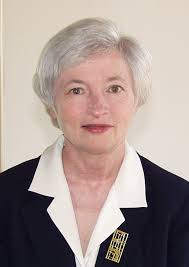 by. Nicholas Ballasy
Senate Majority Leader Harry Reid has delayed a vote on the confirmation of Janet Yellen, President Obama's choice for chairman of the Fed, until Jan. 6.
There will be two roll call votes at 5:30 p.m. that day, according to the Senate floor schedule proposed late Thursday.
The first is the "confirmation of the Yellen nomination" and the other is a "motion to invoke cloture on the motion to proceed to S. 1845 the Unemployment Extension Act."
Some Republicans have expressed opposition to Yellen's nomination, mainly over Senate Democrats' decision to change the Senate rules on confirmations.
Now, only 51 votes are required to overcome a filibuster as opposed to the previous 60-vote threshold.
continue reading »