Fed official slams banks' ethics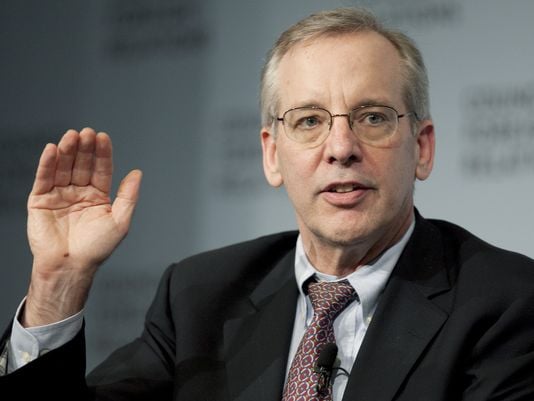 New York Federal Reserve president William Dudley threw a bright spotlight on banks' misconduct in a blunt speech last week.
By Darrell Delamaide
WASHINGTON — When America's second-most important central banker talks about an "apparent lack of respect for law" in our big banks, you know you've got a serious problem.
William Dudley, the president of the New York Federal Reserve Bank, is not some wild-eyed academic shooting from the hip. He is ex officio vice chairman of the Federal Open Market Committee, the Fed's chief policymaking body — by definition the second-most powerful official at the Fed.
In fact, until a change in the 1930s upgraded the role of the Board of Governors in Washington, the New York Fed chief was the top central banker in the country.
Even today, the New York Fed's role in executing all central bank market activity and supervising the big banks headquartered in New York makes its president even more important than the Fed chairman in many practical matters.
And Dudley was talking about a very practical matter at a forum in New York last week. He was discussing whether measures taken to prevent future government bailouts of banks "too big to fail" would actually work.
He conceded that the combination of higher capital requirements, better incentives to avoid failure and a living will on how to wind down big institutions in danger of collapse might be, as some argue, insufficient.
continue reading »