Fed to keep trimming stimulus as economy shakes off stall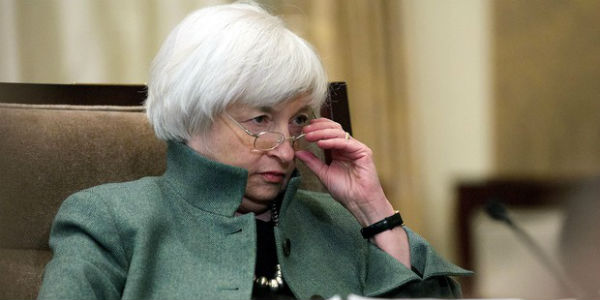 by. Jeff Kearns
The Federal Reserve said it will keep reducing the pace of bond purchases as the economy shakes off the winter doldrums, putting the central bank on a course to end the unprecedented stimulus program by the close of 2014.
Growth "has picked up recently," the Federal Open Market Committee said yesterday in a statement in Washington, hours after a government report showed gross domestic product barely expanded in the first quarter. "Household spending appears to be rising more quickly."
The committee pared monthly asset buying to $45 billion, its fourth straight $10 billion cut, and said further reductions are likely in "measured steps." At that pace, the quantitative easing program intended to push down borrowing costs for companies and consumers would end in December.
"Tapering is on autopilot," said Thomas Costerg, a New York-based economist at Standard Chartered Plc. "You need a much bigger swing in the data to stop tapering and much more weakness than just a 0.1 percent print on GDP."
continue reading »