Female leaders must leverage their strengths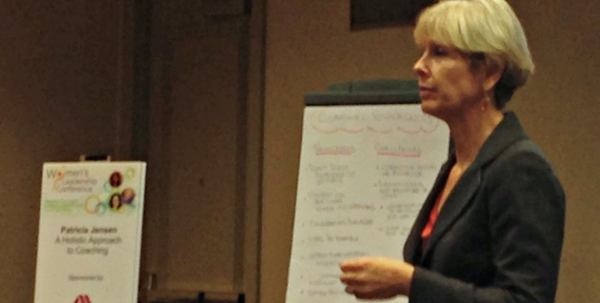 The inaugural Women's Leadership Conference offers wisdom from influential speakers.
Self-improvement lessons typically focus on offsetting or eliminating your shortcomings.
Laurie Maddalena enjoys turning that equation upside-down, encouraging people to focus on strengthening their strengths and leveraging them to lead others.
The CEO of Envision Excellence, an executive coaching and development firm, offered that refreshing approach during a keynote address Wednesday night that kicked off the inaugural Maryland-D.C. Credit Union Association's Women's Leadership Conference (WLC) in Leesburg, Va.
The event, which runs through Friday, includes sessions on the challenges of being a female business leader in the financial services industry, the power of networking and coaching, breeding loyalty, and promoting diversity.
The WLC features a host of influential speakers, including Patricia Jensen (right), an executive coach and consultant, and nationally syndicated Washington Post columnist Michelle Singletary, who delivered Thursday morning's keynote address.
Singletary shared her personal experiences about managing her children's expectations of money, and the contributor to National Public Radio's "Talk of the Nation" encouraged attendees to nurture women toward financial freedom based on six steps:
continue reading »