Financial counseling a win-win situation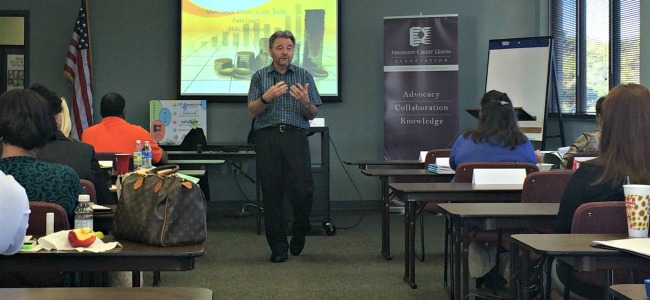 Guiding members to better financial standing aids them and the CU.
by: Adam Mertz
Financial counseling doesn't just mesh with credit unions' mission—it also can and should bolster the bottom line by developing more creditworthy and fiscally responsible members, says Mark Lynch (above), a key player in the Enhanced Credit Union Financial Counseling Certification Program (FiCEP).
"The first reason credit unions should be doing counseling and education is because there's an enormous member need," Lynch says. "The second reason they should be doing it is, it's good for the bottom line."
A longtime credit union member and board member, Lynch has spent the last five years training certified credit union financial counselors through the National Credit Union Foundation's REAL Solutions program, which partners with CUNA's Center for Professional Development to orchestrate FiCEP. During that span, Lynch has trained nearly 1,400 credit union staff at 390 credit unions in 25 states.
In mid-April—during National Financial Literacy Month—Lynch spoke with Credit Union Magazine about FiCEP, which provides staff the tools and confidence to guide members through financial situations.
continue reading »