Financial Literacy Day on the Hill today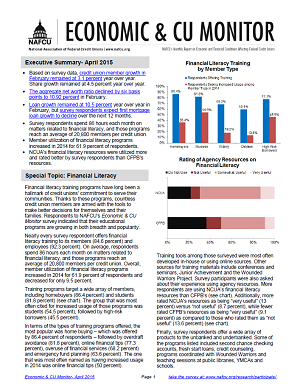 NAFCU lobbyists are participating in Financial Literacy Day on Capitol Hill today with lawmakers, promoting ways credit unions work to help members make sound financial decisions to support life goals.
Last week, NAFCU released the April edition of its Economic & CU Monitor, which provided results of a survey on financial literacy. The survey report showed credit unions spend an average of 86 hours each month on matters related to that topic.
Among other findings:
nearly every credit union respondent offers financial literacy training to its members (84.6 percent);
credit unions' financial literacy efforts reach an average of 20,800 members per institution;
continue reading »