Finding the best bank for your needs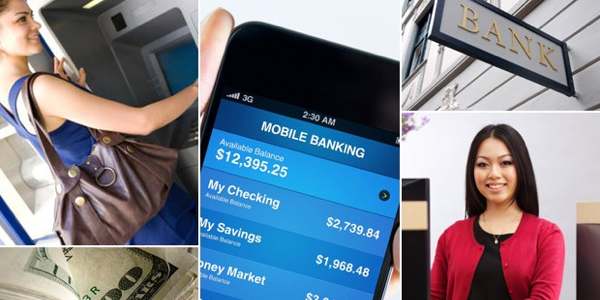 Bank accounts aren't one size fits all. Here's how to find the best one for you
Savings and checking accounts come in more sizes and shapes than jeans – and you want to make sure you find the right fit. We spoke with some of the top banking and money experts to get the latest on how to be savvy when choosing a bank account. Here are six of their top tips:
Know your options – and yourself. In general, says Today Show financial editor Jean Chatzky, larger banks offer more ATMs and lower interest rates on savings accounts, while smaller banks might be less convenient but offer lower fees. Meanwhile, online-only banks might be able to offer higher interest rates, but lack the brick-and-mortar presence, and credit unions often offer lower fees but can have more restrictions such as when you can speak to a customer service representative or visit a teller.
"The question you have to ask as a consumer, is, 'How do I use my bank?'" Chatzky says. For example: "Do I care if there's a teller? Do I want to be able to walk in and talk to somebody? How often will I use an ATM, and do I care if there's not one where I live and one where I work?" She recommends the comparison tool findabetterbank.com, which makes it easy to search by ZIP code. Other websites, including bankrate.com and Google Advisor, also offer free customized searches.
[Read: How to Avoid New Bank Fees.]
Focus on your checking account first. "Your checking account is the centerpiece," says Greg McBride, senior financial analyst at bankrate.com. "You can always have a savings account elsewhere, and then link it to your checking account."
Free checking accounts are still relatively easy to find, although most banks will charge for extra products and services such as a safety deposit box, bounced checks and withdrawals outside its ATM network. "If you find a free checking account, the only way it will cost you money is if you have sloppy financial habits," McBride says.
Keep your eyes peeled for letters from your bank. That's how banks let you know about any changes to their policies that will affect your accounts, says "The 10 Commandments of Money" author Liz Pulliam Weston. "Those can be easy to miss, though, so it's not a bad idea to simply call your bank and ask if any new fees are about to apply to your accounts," she says. If new fees are avoidable, such as a charge imposed if your account drops below a minimum balance, perhaps you can put more money into your account or close it altogether.
[Read: What You Should Know About Savings Accounts.]
Don't forget about credit unions. "They are truly local, unlike so many of the other 'too big to fail' banks, and are deeply invested in the communities they serve," says Jude Boudreaux, a certified financial planner in New Orleans.
continue reading »