Fintech startups and smartphones drive real changes in credit union innovation
At the October 2015 Credit Union Big Data/Analytics Conference (now Analytics and Financial Innovation Conference) in Minneapolis, John Best, CEO of Best Innovation Group and a well-known technology innovator in the credit union industry, presented a compelling vision about the disruptive threat facing banks and credit unions right now:
"In recent years, new and innovative players have entered the financial services realm, and they're looking to grab pieces of your business. I define this trend as "death by 6,000 cuts." This refers to the six thousand financial technology startup companies that are each targeting one small piece of traditional financial institutions' business model. These companies include such diverse offerings as CoinStar (coin exchange), Acorn (which rounds up customer's purchases and puts the excess into investment accounts), and Kabbage (an online lender to small businesses). What traditional lenders will be left with is members' transactional business while new, innovative players siphon off the more profitable pieces of the traditional banking business."
John's perspective is not unique. A recent New York Times article provided another great example of how smartphones are driving big changes in retail banking: http://nyti.ms/1K8xnLj
As of the second quarter of 2015 there were 6,284 credit unions, in the United States, serving 102 million members. The last few years have witnessed unprecedented disruption of major industries such as travel, book retailing, hotels, and most recently the taxi industry. This disruptive wave is on its way to the financial services industry and banks and credit unions need to find a competitive response that is timely and effective.
The good news for credit unions is that they are rich in data. Their challenge is to see this data as a strategic asset. In addition, they need to develop the infrastructure, culture, and processes to transform data into information that deepens relationships with a member base that is no longer visiting the branches as in the past. Unfortunately, the cost of developing and supporting the analytics infrastructure required to store, integrate, and transform the data into high value information is way beyond the reach of 95% of credit unions today.
This reality puts the vast majority of credit union members at risk. The chart above takes all of the credit unions in the U.S., grouped by Asset Category, and ranks them on two dimensions. The Y-Axis looks at the "Vision" of the leadership team. Do they see the need for change? The X-Axis looks that their "Ability to Execute". Does the credit union have the resources and the skills needed to become an Analytic Competitor? The upper right quadrant contains the bullseye that shows where credit unions need to be in the next 12 to 24 months. As the chart shows, some of the very large credit unions have a vision for the bullseye and they have the skills and resources needed to get there. The rest of the industry, however, has a long way to go.
How do credit unions put themselves on the path to embracing analytics as a core competitive strategy and actually hitting that "Analytics Bullseye"?
As noted earlier, the level of resources required to develop and maintain a robust analytics infrastructure is beyond the reach of most credit unions. If a credit union expects to develop and maintain a true "Single Source of Truth" data warehouse, the price tag is around $2.0 million over 4 years. Yet, the needs of these credit unions are very similar. Why should they all spend money solving the same problem? Wouldn't it make more sense to come together?
This is exactly what needs to happen. The solution to this problem is collaboration. Collaboration has historically been one of the key drivers of success in the credit union industry. Fortunately, credit unions have the unique ability to come together through collaborative investment vehicles called Credit Union Service Organizations (CUSOs) to develop solutions for tough industry problems. Challenges like shared branching, item processing and ATM networks are excellent examples of successful industry collaborations that have been the domain of CUSOs for years.
As the credit union industry rapidly enters a new world dominated by big data, mobility, and personalized information on demand, the CUSO approach is the only way to thrive and survive. Collaborating to gain efficiencies of scale, credit unions can leverage the vast stores of data existing within their core processors and other systems to gain the critical insights needed to succeed.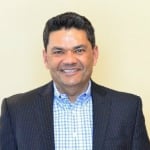 Paul started OnApproach to specialize in leveraging data to support better decision making and drive profitability at various organizations. Prior to starting OnApproach, Paul was Vice President/General Manager of ...
Web: www.onapproach.com
Details