Fischer approved by Senate to Fed Board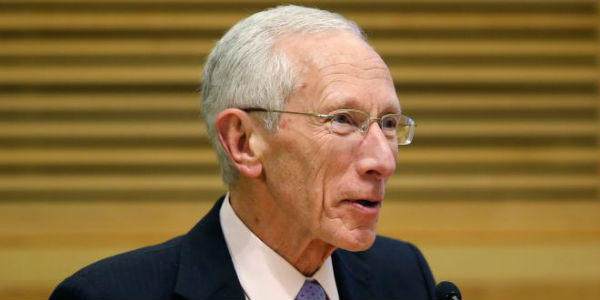 by. Dunstan Prial
Former Bank of Israel Governor Stanley Fischer on Wednesday was confirmed by the Senate to sit on the board of the U.S. Federal Reserve.
Fischer, a respected economist with a long resume as a central bank official, has been nominated by President Barack Obama to succeed Janet Yellen as vice chair of the U.S. Fed.
The Senate overwhelmingly approved Fischer's appointment to the Fed board, voting 68-27 in favor. The Senate will take up Fischer's nomination as Fed vice chair at a later date.
Fischer, 70, is widely viewed as an ideological ally of the dovish Yellen as the Fed gradually segues out of its longstanding accommodative policies and attempts to "normalize" U.S. monetary policy. He has publicly expressed his support for keeping interest rates at historically low levels until the economy shows sustained momentum.
Fischer, a former professor at Massachusetts Institute of Technology, where he oversaw the thesis of then-student and former Fed Chair Ben Bernanke, spent eight years leading the Bank of Israel and is widely credited with helping the nation successfully navigate the financial crisis of 2008.
continue reading »