Food for thought as you plan for the future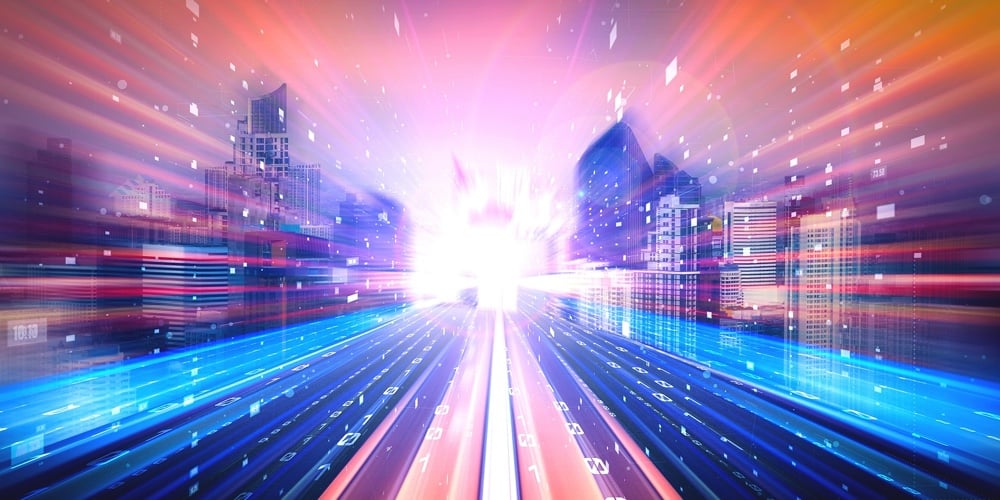 What does the future hold for your credit union?  
Strategic planning season is just around the corner. Or maybe it's already here. For many, strategic planning is a never ending process that continually challenges us to imagine the future of our organizations. 
As you think about the future, consider the following recommendations from a couple of articles that recently inspired me:
Invest in digital experiences that members care about most
Differentiate by building trust and human connection
Empower your staff to drive member experience
Invest in digital experiences that members care about most.
Most credit unions are investing in digital technology. But with limited budgets and IT resources, where do you focus those digital efforts? In April 2021, McKinsey Digital conducted a consumer survey and published findings that might be helpful as you ponder digital strategy ("What's Next for Digital Consumers," May 23, 2021).  
McKinsey says organizations should focus on three dimensions that people say matter most:
Improve trust in digital services by increasing privacy and security. Put member trust at the heart of all you do. About 44 percent of people surveyed don't fully trust digital services.  
Improve member experience in digital channels by refining user interfaces (UX/UI) and by creating human interactions where appropriate. 56 percent of dissatisfied users are uncomfortable with digital interfaces or lack of information about products and services. Roughly 20 percent want to mix online chat with a human into their digital interactions.
Make as many products and services as possible available digitally. 39 percent of dissatisfied users say that they can't accomplish everything they want using digital channels.  
Differentiate by building trust and human connection.
Building enjoyable, frictionless member experiences is critical. PwC emphasizes what truly makes for a good experience: speed, convenience, consistency, friendliness, and one big connector — human touch ("Experience is Everything: Here's How to Get It Right," 2018).  
"Create real connections by making technology feel more human," recommends PwC. "Technology isn't the final solution, it's an enabler. Companies can't solve their customer experience problems with technology alone."
PwC offers some interesting findings from its survey of 15,000 people:
63% say they'd share more information with a company that offers a great experience. 
Bad experiences are quickly driving customers away. One in three say they will walk away from a brand they love after just one bad experience. 
Companies need to get the must-do's right. Speed, convenience, helpful employees and friendly service matter most, each hitting over 70% in importance. Those who get it right prioritize technologies that enable these benefits.  
82% want more human interaction. Technology supporting human interaction must be seamless and unobtrusive across platforms. 
What matters most to all generations surveyed holds true for Gen Z, too. But Gen Z expects things instantly — instant information, service, feedback, etc. Convenience — seamless transition from tablet to smartphone to desktop to human — is a baseline expectation.
Empower your staff to drive member experience.
The same PwC article reminds us that, while members generate revenue, employees drive the experience.  
"Empower employees to deliver higher member satisfaction. This may require new ways of working, and more focus on the employee experience. Great employee experience leads to stronger, smarter, more innovative ideas, which will drive future business and superb customer experience."
Focus on What You Can Control
In this rapidly changing world, the future can sometimes look scary. Especially if you feel unprepared. In times of uncertainty, it can be helpful to focus on the things you can control.  
You can't control the economy, competitors, changing technology, COVID mutations, or a multitude of other things that may keep you up at night. All you can do is try your best to understand these things and plan accordingly. 
Focus on what's most important for your credit union. Capitalize on what you already do well. Build on your strengths.
Advice from the late Harvard professor Clayton Christensen, who developed the theory of disruptive innovation, is relevant for individuals and organizations: "Decide what you stand for, and stand for it all the time."
Rick is Executive Vice President at GreenPath Financial Wellness, where he has worked since 1996. More than 500 credit unions are partners in GreenPath's effort to "remix the American ...
Web: www.greenpath.org
Details