Forget The Fiscal Cliff, The Economy Is Rebounding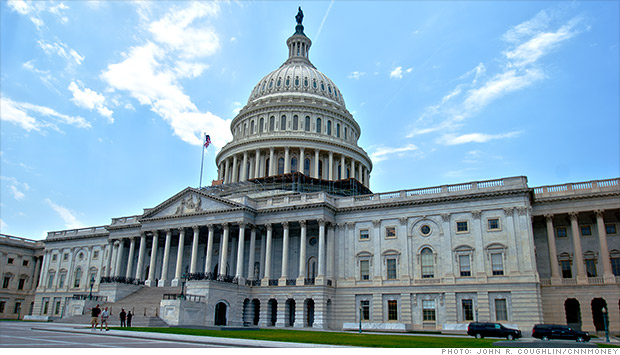 By Hibah Yousuf @CNNMoneyInvest
The fiscal cliff may be unresolved, but Americans are still upbeat about the economy, according to a TD Ameritrade survey.
In fact, 43% of Americans surveyed by the brokerage firm about their New Year's resolutions and outlook for next year said they are optimistic about 2013 and believe the economy is rebounding. That's nearly twice as many as last year.
And only a third said they were uncertain about which direction the economy is headed, down from 50% a year ago.
"I think people are sensing that the worst is over, especially in terms of the job and housing markets," said J.J. Kinahan, chief derivatives strategist at TD Ameritrade.
Among those surveyed, 45% are hopeful about their own finances as well.